Main Image
Image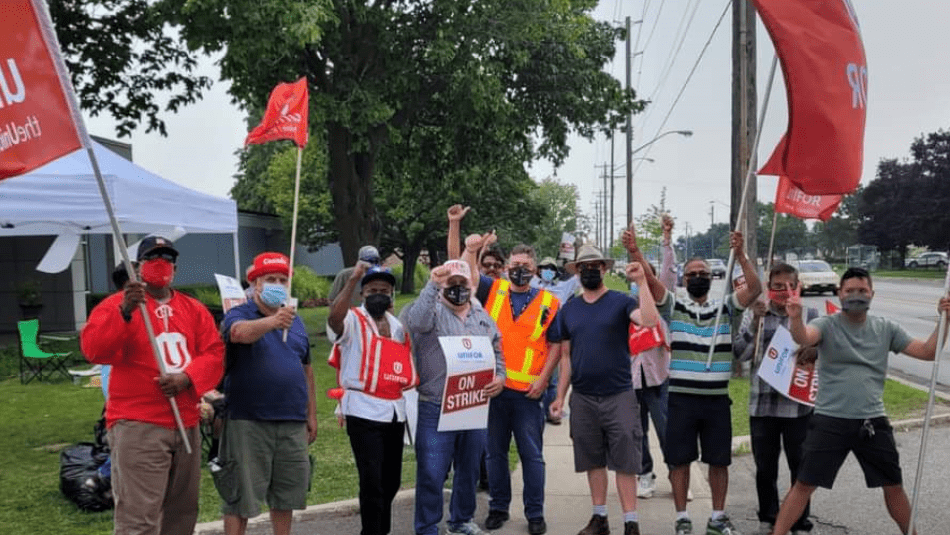 Share
Unifor Local 591-G Active Exhaust workers voted to ratify a three-year collective agreement Wednesday in Scarborough.
"This agreement provides a substantial bump in pay to members, which was the main issue for strike action that began early Monday morning," said Jerry Dias, Unifor National President. "The bargaining team needs to be applauded for never wavering on their principles and negotiating the best collective agreement for the membership."
Among the gains include a 2 per cent lump sum bonus on hours worked retroactive to July 1, 2020. Members will also receive a 5 per cent wage increase beginning July 1, 2021 and then an additional 4 per cent wage increase effective July 1, 2022.
The new deal also means improvements to premiums, reduced grievance timelines, as well as more money towards medical documentation and safety footwear and an increase to RRSP contributions.
"This is an incredible deal that you don't see very often out here," said Burke Moffat, Vice-President of Local 591-G. "This was the first time for some workers with over 20 years' experience taking strike action. It's an incredible win and most individuals were very happy. The wages are a relief to a lot of people, especially during the pandemic."
The term of the new agreement is effective retroactive from July 1, 2020, until June 30, 2023.
Unifor 591-G's 180 members in this unit are primarily welders and painters at the manufacturing company. They are also material handlers, general labourers and maintenance staff.