Main Image
Image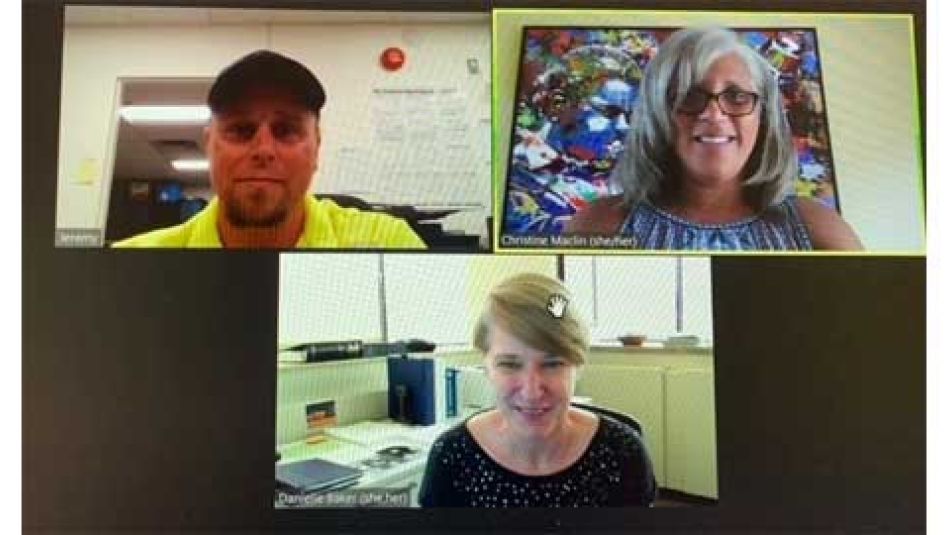 Share
It's an education in positive change.
For nearly two weeks, members of Unifor Local 103 and their employer, Ontario Northland, worked towards making their workplace a more inclusive and respectful workplace.
The 294 transportation workers tuned into 12 joint training sessions online – each running 3.5 hours from June 14 to 23 – which addressed all forms of harassment, racism, Islamophobia, homophobia, ableism and sexism in workplaces and shone a light on why diversity, inclusion and equity is the responsibility of all employees and management.
"Each member deserves the opportunity to be asked the tough questions and move themselves along the lines of progression," said Unifor Human Rights Director Christine Maclin, who ran the training sessions.
"It's about how we engage with each other and why we're doing the things we're doing. Why are we making anti-Asian jokes during Covid?"
Jeremy Rodgers, the President of Unifor Local 103, said such training was in the books for a while, beginning with the previous local president.
"He retired and I ended up taking over and picked up where he left off," he explained.
"There was a lot of interaction, a lot of involvement with members. It was well received. It was more of a discussion than training. It's just trying to create a positive culture."
Maclin played videos on these issues and asked the class to dissect them and asked them, for example, what happens when one calls it celebrating "Christmas" in the workplace rather than a "holiday."
"Even if you agree with the term, when someone's being hurt by those comments, what can you do to interrupt it?" she said.
"We need to stop saying it's unconscious bias, maybe it was unconscious up to the point before this training, people now have a choice on how they choose to perceive things in the workplace. Now, they have to work on their own assumptions and stereotypes."
She said during open discussions about these often difficult-to-speak-about topics, she emphasizes there is no shaming, guilting or blaming participants.
"I recognize meeting people where they are and its about developing their conflict resolution skills," she said.
Rodgers noted the demographic of Northern Ontario presents a number of challenges.
"You have the Indigenous community and predominantly a white community. As time passes, you have other ethnicities moving in," he said. "There's a massive difference in the population versus Toronto."
Rodgers said there "were things I may not have known about before and may have been biased about, or didn't know the proper way to approach and speak about these things."
Ontario Northland's Chief Human Resources Officer Danielle Baker said the company was on board with the training for three reasons. Given the company is federally-regulated, the training addresses the changes to the harassment and violence legislation under the Canada Labour Code.
But on top of that, a diverse and inclusive workforce is important to Ontario Northland. Also, since the pandemic, the company has seen behaviours that may be considered disrespectful in the workplace.
"We want to make sure employees have the tools to talk about racism, sexism, homophobia and they can counter those types of attitudes," explained Baker.
"The same training that Unifor delivered to our membership, we also delivered to all supervisors, managers, directors, VPs and CEO that had Unifor employees reporting up to them either directly or indirectly, so that they got the exact same training from the same person and heard the same messages that their employees were hearing."
There will be more sessions at a later date, she added.
"We're not trying to check a box here. We're committed in ensuring an inclusive and respectful workplace," Baker said.
Meanwhile, Rodgers said he's hoping to offer more training sessions to other members in the local, which represents 600 workers in DSI Mining in Sturgeon Falls, Community Counselling Centre in North Bay, Brinks and Dyno Nobel.
"We're taking the right steps."