Main Image
Image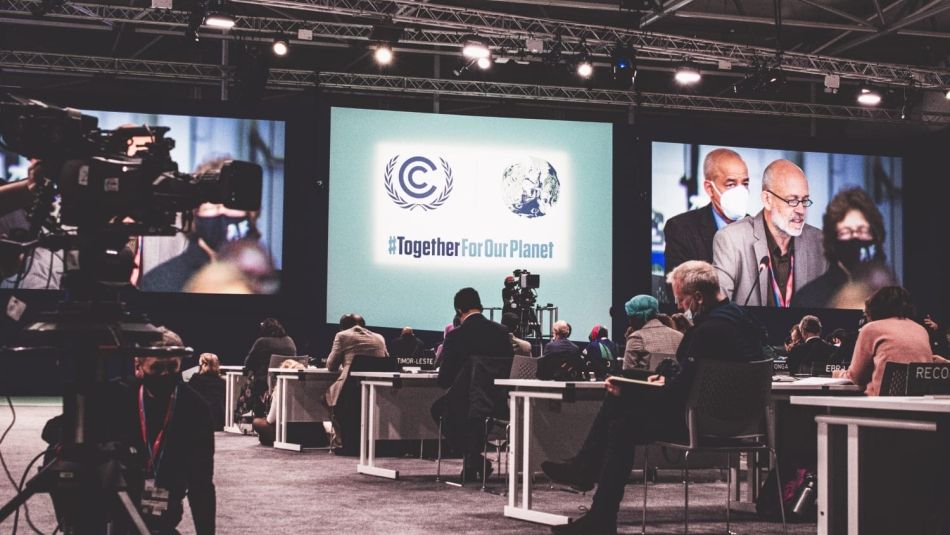 Share
Unifor was among several Canadian unions and labour organizations at the recent COP26 climate change meetings in Glasgow, Scotland, helping to ensure Canada signed onto the Just Transition Declaration.
"It was vital that Unifor be at these meetings. The voice of workers needs to be heard when decisions about climate change are being made, and commitments are agreed to," said Unifor National President Jerry Dias.
Unifor was represented in Glasgow by Environment, Health and Safety Director Sari Sairanen and Researcher Sune Sandbeck.
"There is still a great deal of work to be done to confront climate change, and all along the way we need to secure commitments to protect workers," Sairanen said.
"The language around just transition secured by trade unions at COP26 will serve as a pivotal foundation for expanding workers' rights and protections at future COP conferences."
In all, there were 16 representatives in the Canadian labour delegation, including those from Unifor, the CLC, BCGEU, OSSTF, NUPGE, FTQ, USW, UFCW and COPE, representing a broad range of sectors including heavy industry, manufacturing, hospitality, education and public health.
Meetings were held with Canadian Environment and Climate Change Minister Steven Guilbeault and Jagmeet Singh, leader of the federal NDP. Both reiterated their support for just transition and the need for decent, quality jobs for workers affected by climate change policies.
Minister of Natural Resources, Jonathan Wilkinson, likewise underscored the importance of just transition as a primary vehicle for switching Canada onto the path of renewable energy. 
Unifor joined labour representative from around the world as well as environmental groups to ensure that just transition remained a top priority for all countries at the meeting.