Main Image
Image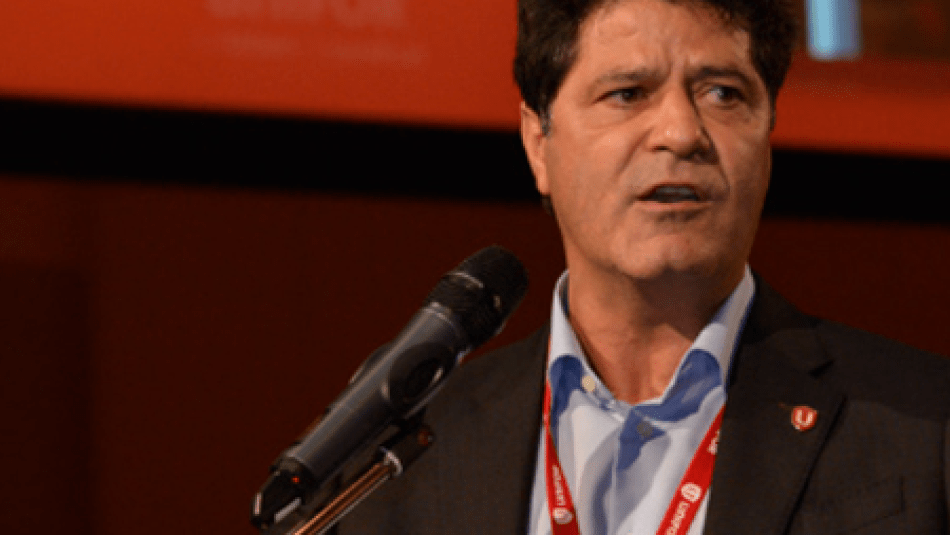 Share
Canada's newest union has elected Jerry Dias as its first national president.
The Unifor founding convention got underway August 31, as the more than 3,500 delegates, formerly members of the Canadian Auto Workers union and the Communications,Energy and Paperworkers Union of Canada, voted to join together to form the country's largest private sector union. They adopted the new Unifor Constitution by a 95.5 percent majority.
"We are building a country where every willing Canadian can have a good job," Dias told the convention, in his first remarks as Unifor National President. "A job with decent pay and rights and conditions and benefits. And a union to stand up for them. A good job where they can perform their labour, using their strength and their skills, with honour and pride. And with their labour, they create the economic basis for rising living standards and shared prosperity."
Dias had been assistant to the CAW national president since 2007.
The convention elected Peter Kennedy as Unifor Secretary-Treasurer. Peter had been CAW Secretary-Treasurer since 2009. Michel Ouimet, formerly CEP's Executive Vice-President, Quebec, was elected as Unifor Quebec Director.
Unifor has more than 300,000 members, working in 20 economic sectors in every province and territory of the country. To reflect its diversity, and provide regional and sectoral balance, the following leaders were also elected to the union's first National Executive Board:
Lana Payne, Atlantic Director; Katha Fortier, Ontario Director; Scott Doherty, Western Director; Penny Fawcett, Atlantic Chair; Marcel Rondeau, Quebec Chair; Dino Chiodo, Ontario Chair; Christy Best, Prairie Chair; Andrea MacBride, B.C. Chair; Heather Grant, Transportation Sector; Jean-Pierre Lafond, Forestry; Randy Kitt, Media; Christine Connor, Retail; Angela Adams, Energy; Gary Beck, Auto; Marc Rousseau, Communications; Roland Kiehne, Manufacturing, Nancy McMurphy, Health Care; Earle McCurdy, Resource; Cheryl Robinson, Service; Ruth Pryce, Racialized Worker; Dave Cassidy, Skilled Trades; Len Harrison, Retiree Chair.