Main Image
Image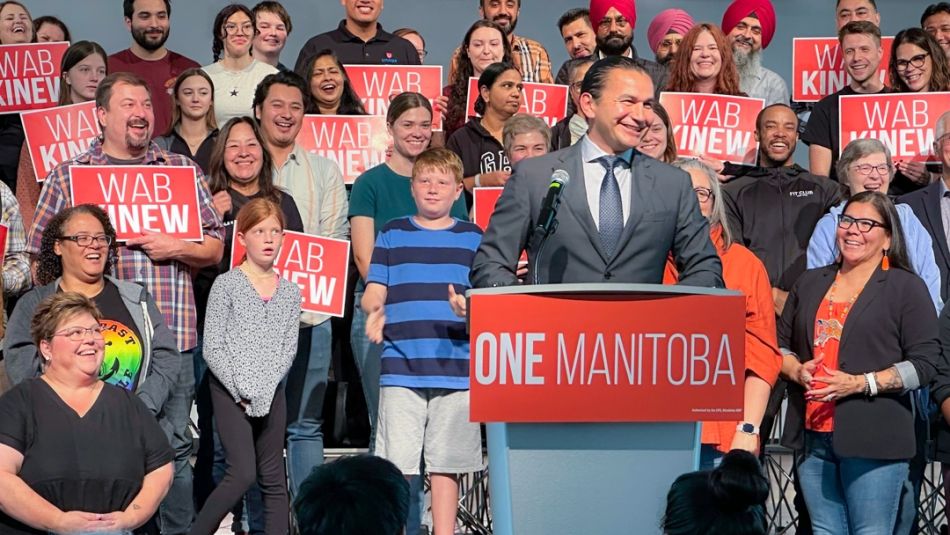 Share
WINNIPEG—By electing Wab Kinew premier to lead a Manitoba NDP government, voters have rejected a "heartless" government that was increasingly out of touch with working people, says Unifor.  
"Wab Kinew and his team presented a positive and optimistic vision for the province and for workers, one that gave Manitobans the chance to move past the cuts and chaos of the Pallister-Stefanson years," said Lana Payne, Unifor National President. "We look forward to working with Premier Kinew to strengthen bargaining rights and grow good jobs in Manitoba."
Over the past five weeks, Unifor mounted its most ambitious voter mobilization campaign ever in Manitoba. Volunteer teams fanned out across the province to contact Unifor members about the PC's record and the alternative offered by the Manitoba NDP.
"The choice for voters was stark, and Manitobans overwhelmingly chose change," said Unifor Western Regional Director Gavin McGarrigle. "The new government will need to get to work on building public services and reversing the anti-worker policies that have diminished working peoples' rights.
Unifor's election campaign prioritized member-to-member outreach and raising awareness about the rights that were rolled back by the PC government.
Check out the campaign albums:
Unifor is Canada's largest union in the private sector, representing 315,000 workers in every major area of the economy. The union advocates for all working people and their rights, fights for equality and social justice in Canada and abroad, and strives to create progressive change for a better future.