Main Image
Image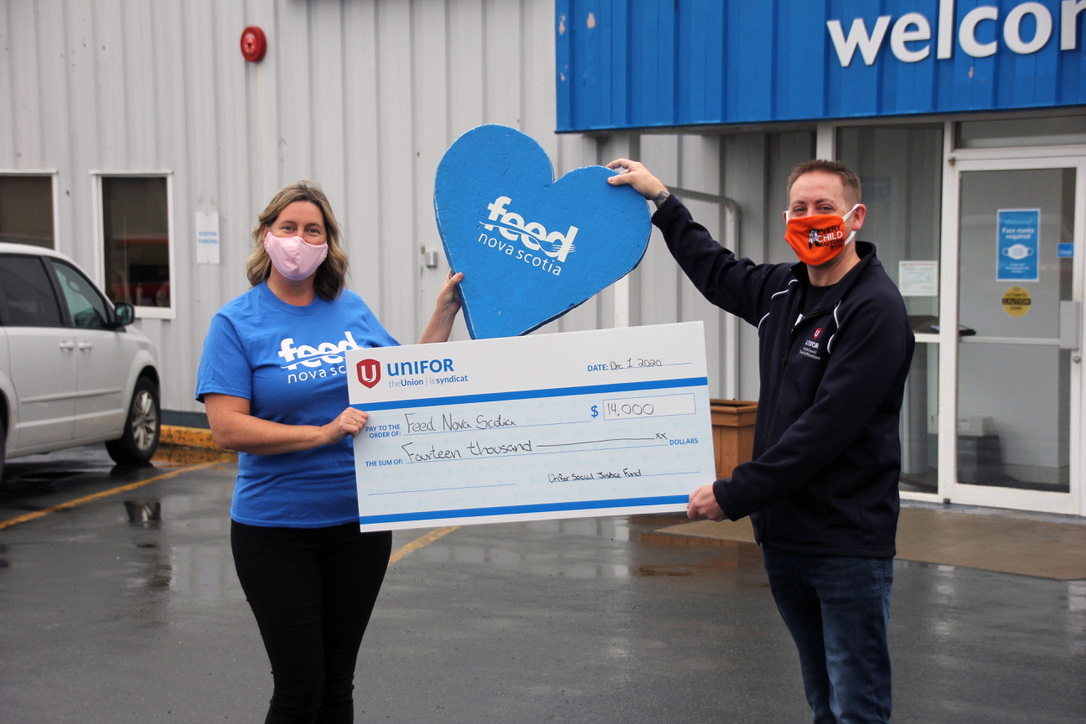 Share
With people more in need across Canada this year than in recent history, lineups at food banks have been growing - and Unifor's Social Justice Fund is helping out by boosting its donations to food banks.
"The pandemic has exposed our society's deep inequities. Those f us who can have a responsibility to give to help those in need," said Unifor National President Jerry Dias.
"I am urging all Unifor members to donate to their local food banks, in addition to what the Social Justice Fund is a donating."
The Social Justice Fund donated at total of $270,000 to 48 food banks across Canada.
"We cannot ignore the real and immediate needs in our community, even as we fight for the long-term solutions that will truly address inequities in our society," said SJF Director Mohamad Alsadi.
Locals across Canada are also organizing their own food and toy drives during the holiday season.
As well, the SJF donated $10,000 to the Mississauga Foodbank earlier this year, and in October donated $3,000 each to the Gathering Place foodbank and Salvation Army in St John's.