Main Image
Image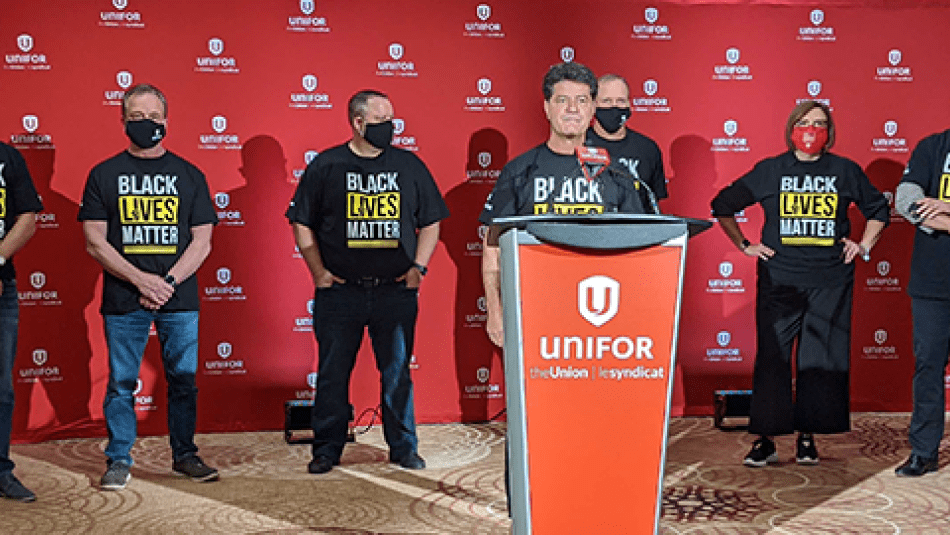 Share
Unifor stands in solidarity with the community movement Black Lives Matter as it continues to resist, speak out and raise awareness about racism and its impact on the lives of Black people.
"We stand against the Anti-Black Racism and systemic racism faced by Black people in Canada and globally," said Jerry Dias, Unifor National President.
"We see this as our everyday commitment to be anti-racist. Racial justice is a priority at all bargaining tables, in all policy making and included in all our demands made to governments across the country. We are working hard to foster equity, inclusion, and diversity both inside and outside of our organization."
As part of the effort, Unifor has created t-shirts to support the global movement for Black Lives Matter. The t-shirts represent the union's commitments to racial justice.
Members are encouraged to share photos and videos wearing the t-shirts on social media platforms using the hashtag #Unifor4RacialJustice and please send pictures and video to Unifor's Communications Department at @email