Main Image
Image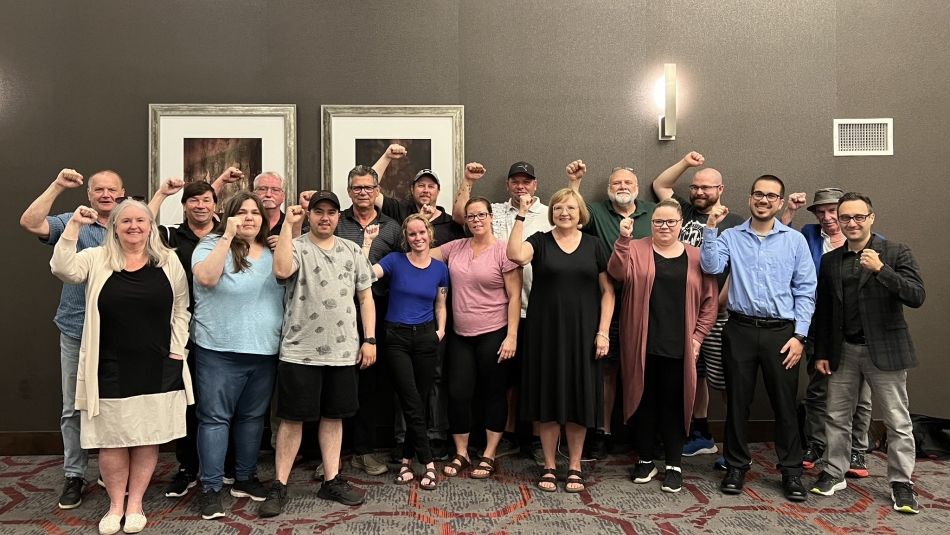 Share
Unifor has reached a tentative agreement with Metro grocery stores. The agreement covers 3,700 frontline grocery workers at 27 Metro stores across the Greater Toronto Area.
"I'm incredibly proud of our frontline grocery workers for their resolve in achieving a fair collective agreement," said Lana Payne, Unifor National President. "This is a milestone agreement that underscores Unifor's deep commitment to grocery workers in the retail sector and our important work to advance their workplace rights. This agreement will lay the foundation for grocery workers across the country as workers, both unionized and non-unionized, make clear their urgent need for improved working conditions amidst a chronic affordability crisis."
Details of the tentative agreement will not be released prior to being presented to members for a ratification vote in the coming week.
"The solidarity and resolve demonstrated by our Metro workers throughout the bargaining process have been truly remarkable. Members were 100% united in their demand for fair pay, better health and sick leave benefits, and stable work hours—and their unity has resulted in an agreement that our committee is incredibly proud of," said Gord Currie, Unifor Local 414 President. "Frontline grocery workers, at Metro and beyond, face immense challenges—from not being able to afford food or rent, to having unpredictable schedules that prevent them from being with family—which is exactly why members were willing to fight in order to improve their working conditions."
The bargaining process began on June 26, with over 3,700 Metro workers across the GTA standing in unity and demonstrating their unwavering commitment to achieving a fair contract by voting 100% in favor of striking, if necessary.
"We are pleased to have achieved a tentative agreement that addresses core concerns raised by our members at Metro," said Payne. "They stood up, they backed their bargaining committee, and these improvements will help set an improved standard for the industry."
Unifor is Canada's largest union in the private sector and represents 315,000 workers in every major area of the economy. The union advocates for all working people and their rights, fights for equality and social justice in Canada and abroad and strives to create progressive change for a better future.
For media inquiries please contact Unifor Communications Representative Paul Whyte at @email or 647-549-6546 (cell).