Main Image
Image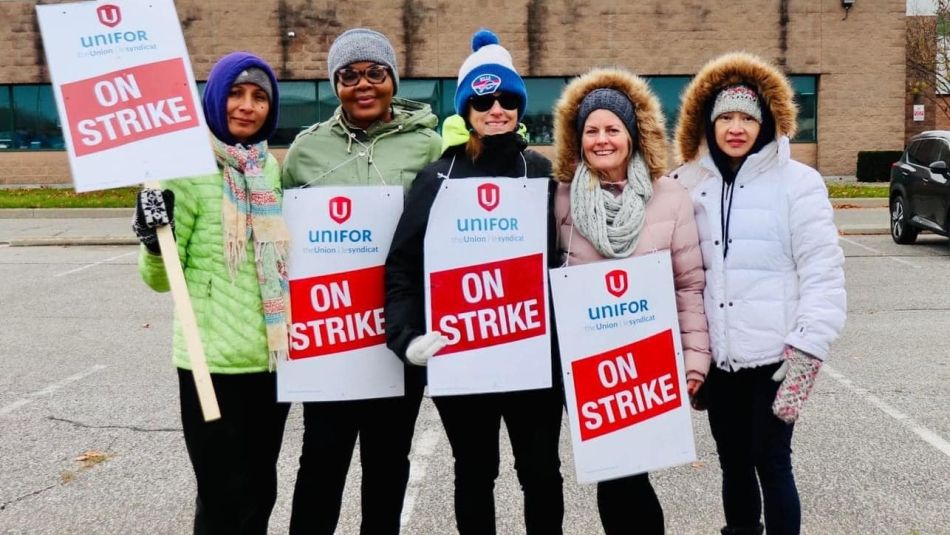 Share
WINDSOR–Unifor and Magna returned to the bargaining table today after the company failed to meet the union's demands for a fair contract before the strike deadline on November 7 at 11:59 p.m. and union members at the Integram facility in Windsor, Ontario initiated strike action.
"Unifor members at the Magna Integram deserve fair wages, good pensions and decent benefits that reflect the hard work and dedication they show every day to this company," said Unifor National President Lana Payne. "This strike is about sending a clear message to Magna: Unifor members will not settle for less than a contract that raises standards in the auto parts sector to where they need to be in our current economic climate."
The strike action was initiated after negotiations between Unifor Local 444 and Magna failed to address workers' key issues on better working conditions, wage increases, and improvements to pensions and benefits. 
Unifor members at the Integram plant manufacture seating for the Stellantis Windsor Assembly Plant as well as other Detroit Three auto assembly plants in the United States.
"These are very demanding jobs. Workers at the Integram plant have done their part to ensure the assembly lines they supply run smoothy and their facility is successful," said Local 444 President, Dave Cassidy. "Our members have lived up to their end of the bargain, so it's time for Magna to do the same and invest in the well-being of its workers."
Unifor members at Magna Integram previously voted 99% in favour of strike action.
The union remains committed to reaching a fair and reasonable settlement with Magna.
Unifor is Canada's largest private sector union, representing over 300,000 workers in various industries, including manufacturing, healthcare, transportation, and more. The union is committed to securing fair wages, safe working conditions, and job security for its members while advocating for social and economic justice. To learn more about Unifor, please visit www.unifor.org.
For media inquiries, or to arrange Facetime, Zoom, Skype, phone, or in person interviews following the event, contact National Communications Representative David Molenhuis by email at @email or by cell: (416) 575-7453.