Main Image
Image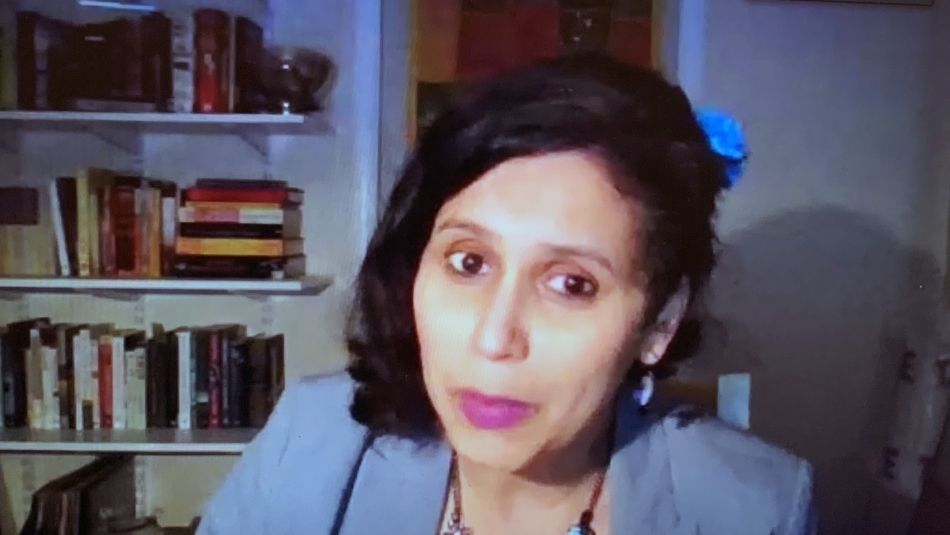 Share
Toronto Star race and gender columnist Shree Paradkar is recognized by the Urban Alliance on Race Relations for her human rights reporting.
"When a journalist writes about race or gender or other oppressions in society, these are necessarily stories of trauma and pain and grief," Paradkar said as she accepted the award during an online ceremony last week.
"My thanks today go to all the people who trusted me with their stories."
Unifor is a sponsor of the Urban Alliance on Race Relations Racial Justice Awards, which celebrate and acknowledge racial justice advocates in their tireless work to achieve racial justice. Paradkar was awarded in the media category.
Paradkar is a member of Unifor Local 87-M and a columnist for the Toronto Star focusing on race and gender issues. She was recently named internal ombud for the newsroom - the first such position in Canada.
In her ombud role, Paradkar provides provide a safe place for journalists to express editorial-related discrimination and bias concerns without speaking to a manager directly.
Paradkar was the 2018 -2019 Atkinson fellow in public policy, investigating failures and breakthroughs in the education system, and is the author of Betrayed: My Cousin's Wrongful Conviction for the murder of her daughter Aarushi.
She has been a journalist in Bangalore, Mumbai, Singapore and Toronto, and has won two Amnesty International awards in human rights reporting.
"Hearing all the stories duriing the awards, it was clear that there is still a lot more work that needs to be done for racial Justice," Unifor Human Rights Director Christine Maclin said. 
"Unifor is continually going to work to assist with all the work that Shree and other Unifor activists are doing to achieve racial Justice."