Main Image
Image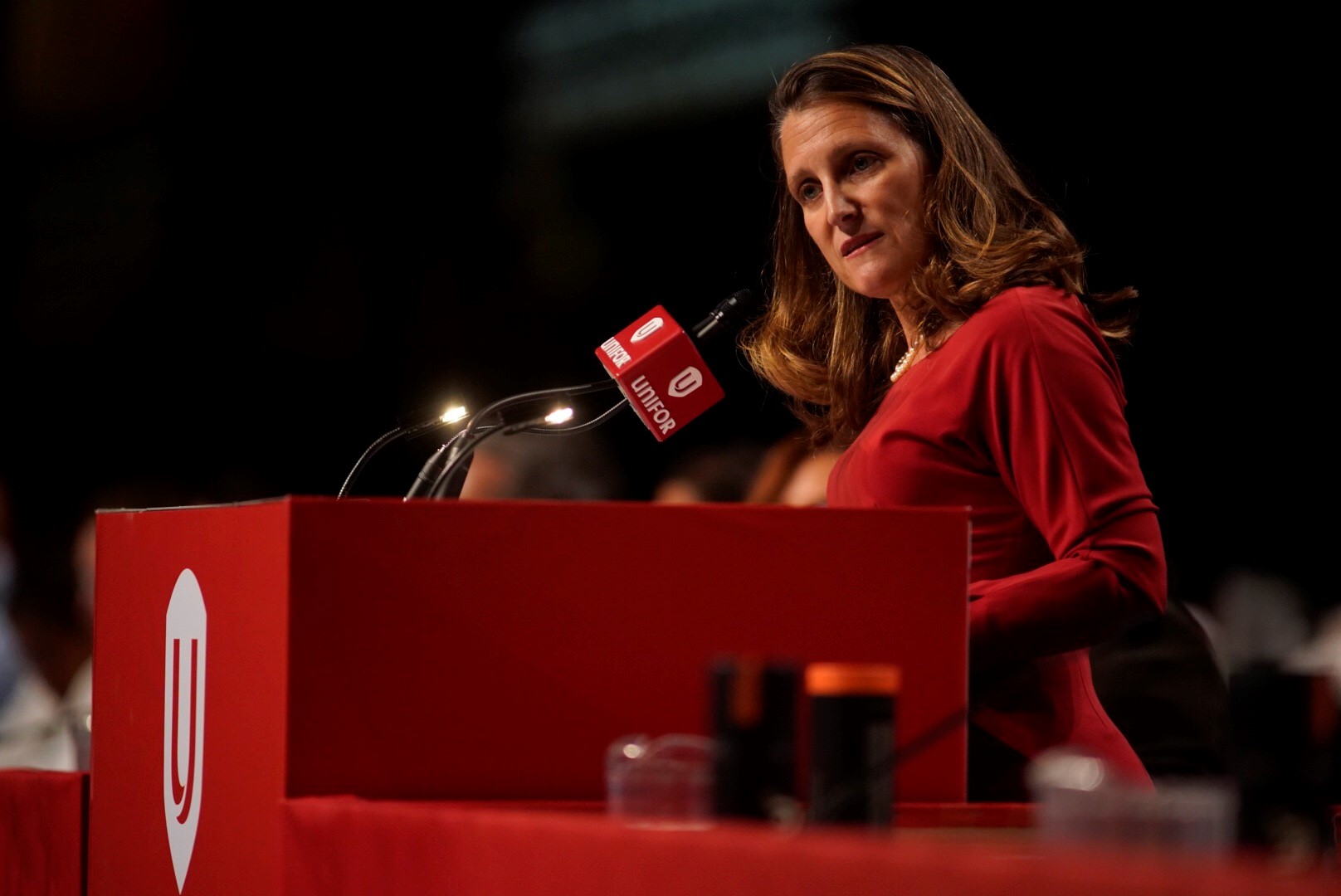 Share
Strong unions are not only vital to protecting good jobs and the middle class, but to fending off the rise of the radical right in Canada and around the world, Canadian Foreign Affairs Minister Chrystia Freeland told the Unifor Convention today.
"When it comes to defending workers' rights and supporting the middle class, one thing is certain. No political force is more essential or more effective than strong unions," Freeland said.
Freeland said a strong middle class is the best protection against the rise of right-wing populism.
"Populism develops where the middle class is eroding, where people are losing ground and hope," Freeland said.
"When people feel that their economic future is threatened, when they believe that their children have fewer opportunities than they had in their youth, this is where people are vulnerable to the demagogue." 
The rise of such leaders around the world poses a real threat to smaller countries such as Canada, saying we cannot survive in a world with no rules and where only the law of the jungle prevails.
When it came to renegotiating the North American Free Trade Agreement and fighting the U.S.'s 232 tariffs on steel aluminum, then, it only made sense to treat it as an opportunity to fix what was wrong with the original NAFTA, Freeland said.
Unifor National President Jerry Dias was a consultant to the NAFTA talks, a role that Freeland said was key to the new deal containing significant improvements to worker protections, including a requirement for major changes to Mexican labour laws.
"None of this would have been possible were it not for our very strong partnership with labour unions and labour leaders, including the amazing Jerry Dias and his team," Freeland said. 
"We all stood shoulder to shoulder in the fight over NAFTA and 232. You were fighting for your own jobs, of course, but you also knew you were fighting for your whole country."