Main Image
Image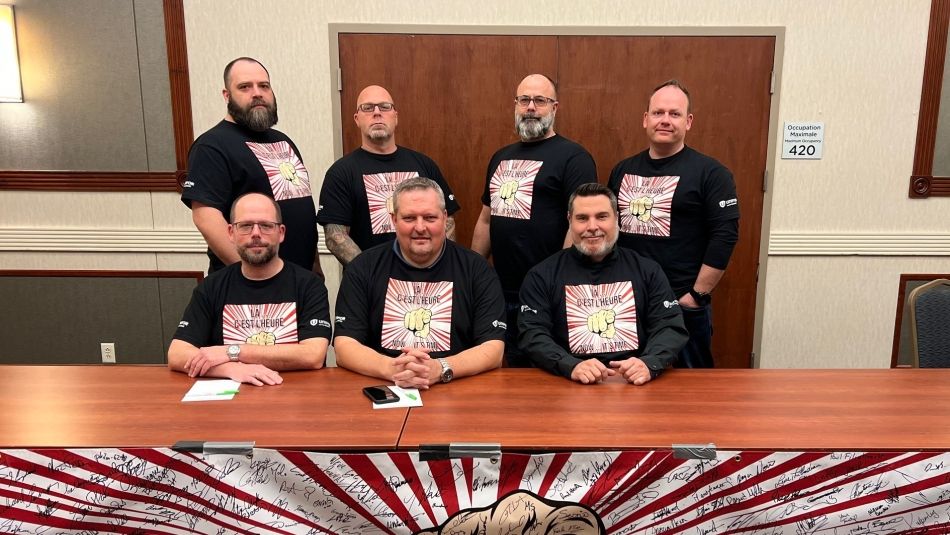 Share
MONTREAL- On Wednesday, Unifor Local 62 members working at Bombardier's Laurent Beaudoin Completion Centre voted 83.8% in favour of the new tentative agreement. 
The new contract lasts three years and includes wage hikes of 6.5% for the first year and 3% for each of the second and third year, as well as a signing bonus of $2,000 to protect against inflation. The monthly retirement pension benefit will also be raised by $4.00 as of January 1, 2023, $2.00 on January 1, 2024 and $2.00 on January 1, 2025. 
Other highlights of the deal include an increase in various premiums as well as improvements to group insurance, including increased coverage for psychologist services and the addition of the following specialists: social worker, family therapist, marriage counsellor, clinical counsellor and a guidance counsellor, as well as three paid days for victims of domestic violence.
"Congratulations to the bargaining committee and the members of the bargaining unit. Thanks to their solidarity, determination and mobilization, they made the difference in these negotiations," said Bruno Audet, president of the Bombardier unit for Unifor Local 62.
Members of the unit had rejected a first tentative contract presented to them earlier this week. The union had a strike mandate planned for December 6, but in an effort to reach an imminent agreement it was pushed back by 48 hours to December 7 at 11:59 p.m.
Unifor represents approximately 2,000 members working at the Laurent Beaudoin Completion Centre.