Main Image
Image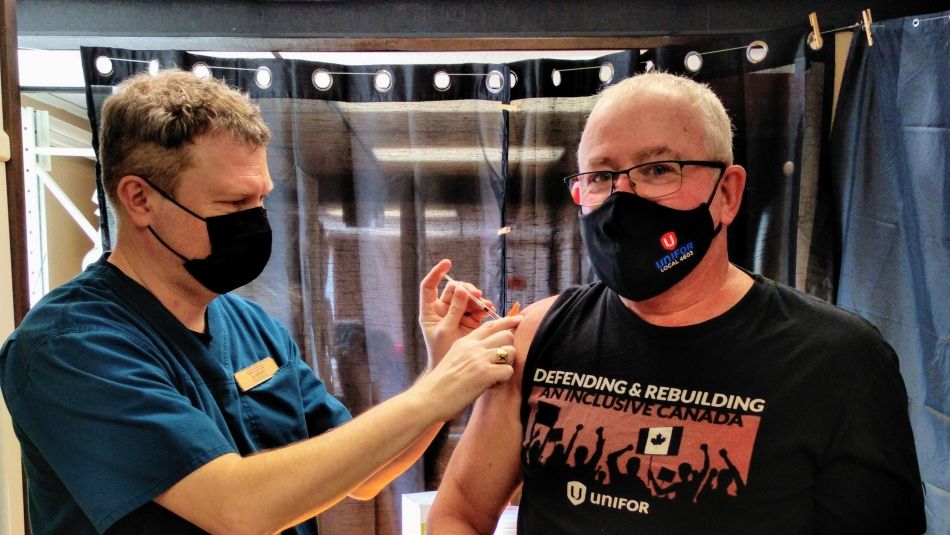 Share
August 24, 2021
As an extension to the NEB Statement on Vaccine Certificates adopted in August 2021 and Considerations to Guide the Re-Opening of Canada's Economy adopted in May 2021, the NEB makes the following statement:
All future events, courses, meetings and other activities organized by Unifor National and Unifor Regional Councils will require participants to provide proof of full vaccination prior to arriving on site. This applies to Canada and Regional Councils, area courses and Paid Education Leave courses delivered in Port Elgin, presence in national and regional Unifor offices, bargaining meetings, solidarity actions and any other events organized by Unifor.
In addition, all Unifor staff and support staff required to participate in the above activities and who are working out of Unifor offices, returning to work in Unifor offices or who are otherwise likely to be in physical proximity with other staff, support staff, officers, union members or the public, in the course of their duties, must be vaccinated prior to their return.
If legitimate medical/human rights reasons are provided, accommodation will be provided.
The National Union will develop an operational policy to clarify the process to collect proof of immunization to ensure a process that is simple and compliant with data privacy laws.
The National Executive Board will revise the current policy in the event where immunization requirements change in the coming months and as per best practices from health authorities across the country.