Main Image
Image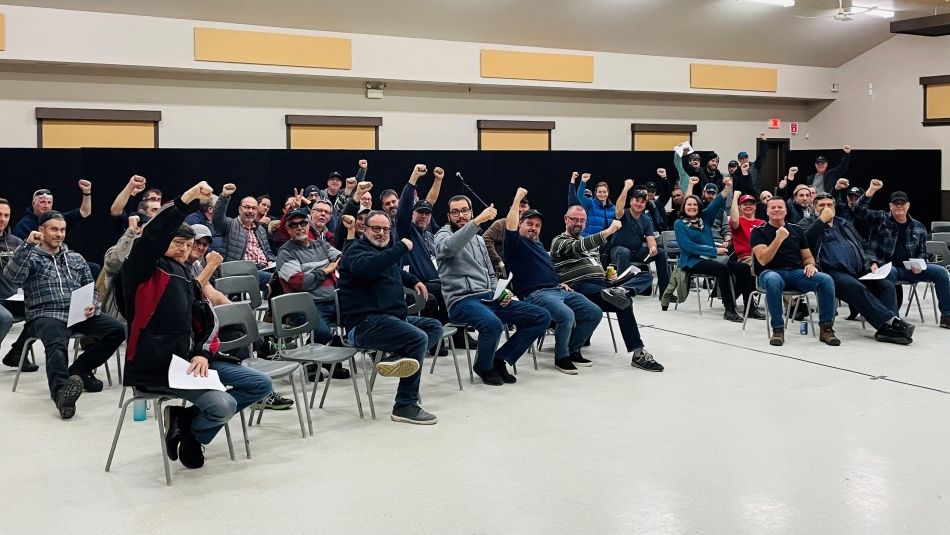 Share
November 2, 2023
MONTREAL- Unifor members at the St. Lawrence Seaway Management Corporation (SLSMC) have ratified new collective agreements, with the maintenance, operations and clerical group voting 85% in favour, and the supervisory group voting 87% in favour. The ratification follows a strike that halted transit along the Seaway from October 22 to October 30, 2023.
"I congratulate the members of the St. Lawrence Seaway on their new collective agreements and Unifor is committed to making this the start of a better and more respectful workplace for our members," said Lana Payne, Unifor National President. "We saw incredible solidarity from members in Ontario and Quebec who stood together to demand a fair contract for all - and that's the real power of a union."
The agreements cover Unifor members at Locals 4211, 4212 and 4323 in Ontario and Locals 4319 and 4320 in Quebec, who work in the supervisory and engineering group and the maintenance, operations, and clerical group. Wages will see annual increases of 5 %, 4% and 4%, retroactive to April 1st, 2023, along with a $2,000 signing bonus.
"The ratification of these tentative agreements is a collective victory and the fruit of unwavering solidarity on the part of Seaway workers," said Daniel Cloutier, Director of Unifor Québec. "I would like to express my deep gratitude to every member who contributed to the resolution of this dispute. Your dedication and solidarity are the cornerstone of our union, and I am honoured to represent such outstanding members."
The agreement covers 360 workers who facilitate the transit of ships through the Great Lakes, along the St. Lawrence Seaway to the Atlantic Ocean.
Unifor is Canada's largest union in the private sector and represents 315,000 workers in every major area of the economy. The union advocates for all working people and their rights, fights for equality and social justice in Canada and abroad, and strives to create progressive change for a better future.