Main Image
Image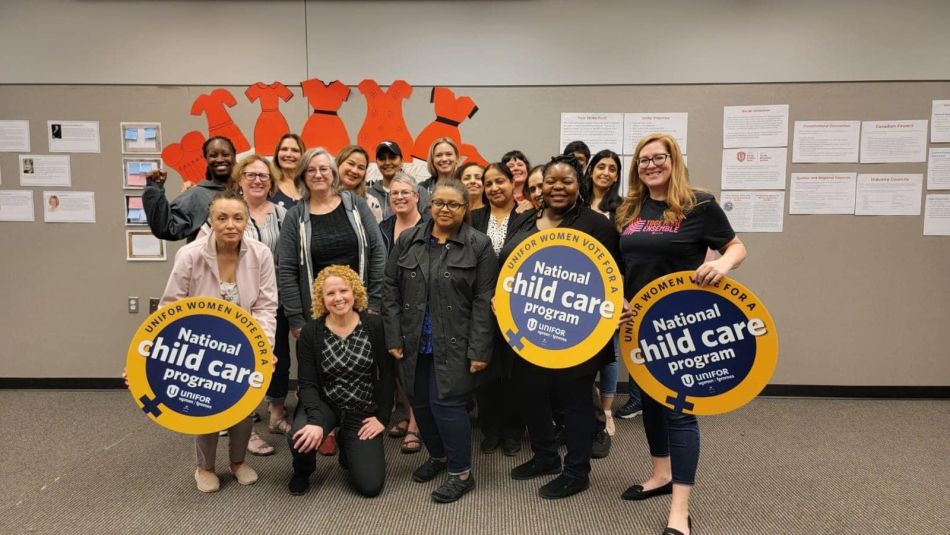 Share
Unifor's Sisterhood Outreach: Strengthening Women's Committees program is making stops across the country, building and supporting women of the union through local strategy sessions.
Each session runs for a day where participants discuss the importance of their activism and work, learning together about concrete ways to start and sustain a women's committee. 
"Sisterhood and solidarity at Unifor have been strengthened by the connections women are making to each other," said Unifor National President Lana Payne.
"The ideas and energy these sisters have brought to our union's activism has been off the charts, at every stop. They come excited and ready for action, and they leave knowing that our union is more than they thought it was, equipped to build up sisters and committees in their local and beyond."
The six one-day events began in Windsor on April 20, with stops on May 4 in New Westminster, B.C., May 11 in Regina, Sask., May 31 in Moncton, N.B., June 9 in Oshawa, Ont. and June 29 in Thunder Bay, Ont.
Thanks to high demand from local committees and activists, remaining sessions are already at capacity.
The program guides members through the structure of women's committees, talks about what work they can achieve and how to win change. Regional Women's Committee members have played an important role, sharing reports on the work they do and highlighting campaigns that impact our lives as women.
"The spotlight is on women, how we can grow ourselves as activists, build our profile in our locals and share the work of our union," said Unifor Women's Director Tracey Ramsey. 
"Bringing this education to women in their communities has been a game changer for so many sisters, who have told us they can't always find the time to be further away from home."
Ramsey said the program provides women with the tools to build campaigns on issues they care about and how to be involved in politics, their communities and locals in a positive way. It guides them through every step of building a successful committee.
These regional stops are also a chance to build networks of women activists and women's committees who can share their work and expand the capacity they have when they work together.
Dates for the Sisterhood Outreach program: 
April 20: Windsor, Ont. Unifor Windsor Labour Centre, 3400 Somme Ave., Windsor.
May 4: Vancouver, B.C. Unifor New Westminster Office, 326 – 12th St., New Westminster.
May 11: Regina, Sask. Delta Regina Hotel, 1919 Saskatchewan Dr., Regina.
May 31: Moncton, N.B. Delta Hotels by Marriott Beausejour, 750 Main St., Moncton.
June 9: Oshawa, Ont. Unifor Local 222, 1425 Phillip Murray Ave., Oshawa.
June 29: Thunder Bay, Ont. Unifor Local 229, 1060 Lithium Drive, Thunder Bay.