Main Image
Image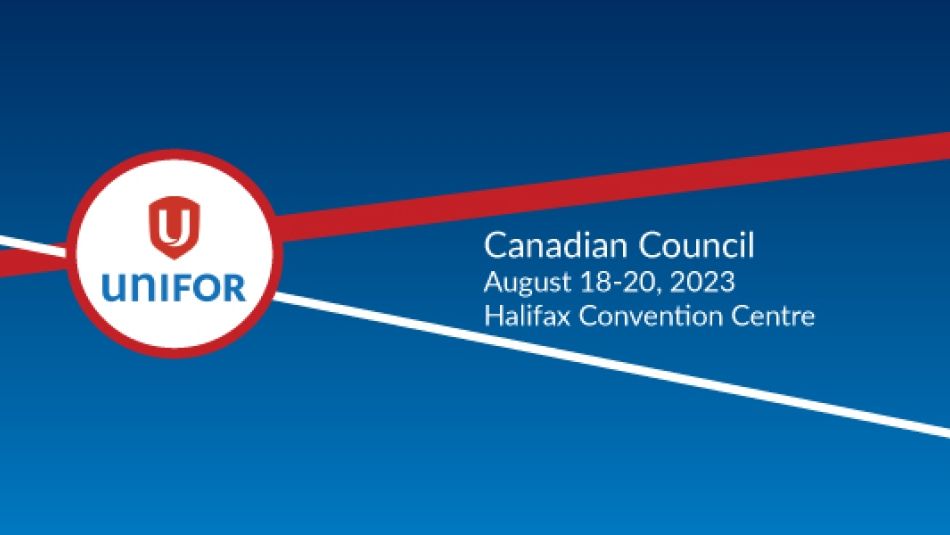 Share
One of the ways Unifor will celebrate its decade of strength and resilience is building up the worker power through a grassroots bargaining strategy.
"Our union is about building worker power. This is a historical initiative with full input of our members, who are helping create a national bargaining strategy that will empower them," said Unifor National President Lana Payne.
"What we do as a union is stronger and more powerful when we do it together, and that is what drove this project from the start."
Canadian Council will take place in Halifax, N.S. from Aug. 18 to 20, 2023, as the union reflects on its 10 years in labour activism.
During the past few months, Unifor has toured across the country, getting feedback from locals, members and retirees on what they want to see in a bargaining strategy.
The culmination of all that input is being presented in Unifor's Collective Bargaining Summit, Bargaining Workers' Power (BWP) on Thurs., Aug. 17, 2023, from 9 a.m. to 5 p.m., preceding Canadian Council.
This day-long conference follows dozens of sessions and one of the union's largest engagement of members across the country as we build our bargaining program for the future.
Delegates to the Summit will have an opportunity to review, discuss and debate the contents of Unifor's new National Collective Bargaining Program as well as explore ways to better engage members in the bargaining process.
At the 2022 Unifor Constitutional Convention, the union launched an ambitious project to renew its National Collective Bargaining Program as part of its three-year Action Plan. 
The National Collective Bargaining Program sets out a series of priorities and principles that will map out its collective bargaining strategy over the next three years.
A key feature of the BWP program is that the process is informed by the experiences, ideas, and expectations of Unifor local union leadership, bargaining committee representatives and activists. 
The special one-day summit in Halifax caps off a year-long project.
All local unions attending Canadian Council are encouraged to send delegates to the summit.
Locals can register delegates to the Bargaining Program Summit at the same time as registering for the Canadian Council. Please choose "Bargaining Summit" from the drop-down menu.
The council is being held at the Halifax Convention Centre, 1650 Argyle St., Halifax, N.S. The council begins Fri., Aug. 18 at 9 a.m. and will adjourn by noon on Sun., Aug. 20. 
The deadline to register for both Canadian Council and the Bargaining Workers' Power Summit is Wed., July 19.
Anyone with questions who require assistance to register can send an email to @email.