Main Image
Image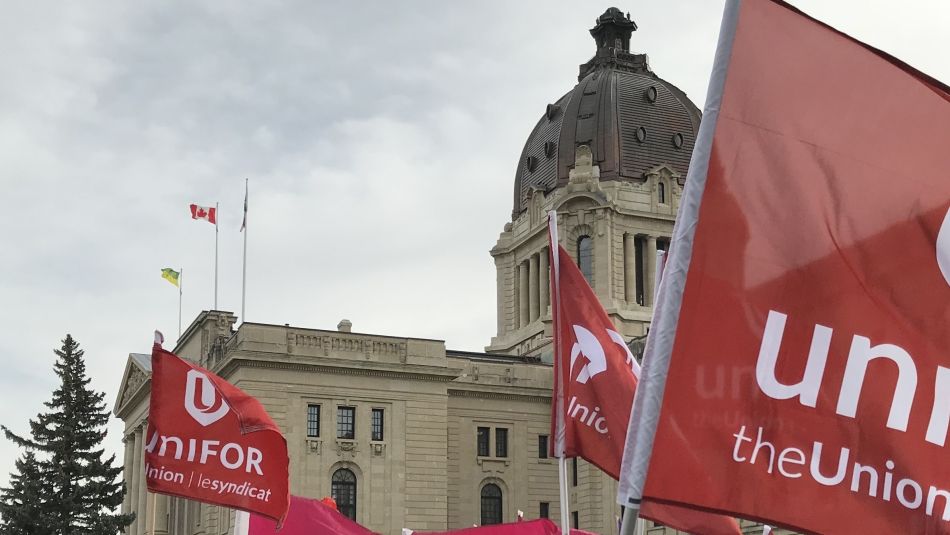 Share
REGINA—Key public services that working people rely on every day will see little to no increase in service levels from the 2023 provincial budget that earmarks a massive surplus for the Sask Party government's re-election bid in 2024.
"This is cynical budget that does does the bare minimum for Saskatchewanians below the poverty line, but leaves hundreds of millions of dollars for the Sask Party pre-election budget next year," said Lana Payne, Unifor National President. "Health care, education, and Crown corporations need more funding today, not in the months leading up to Scott Moe's re-election campaign."
While Unifor welcomes some of the budget's capital investments in Crown corporations, the union has grave concerns about the ongoing privatization of services, especially at SaskTel where more than 1,000 union jobs have been outsourced over the last decade.
"If the government wants to strengthen Saskatchewan's great Crowns, it should match capital investments with operational spending," said Gavin McGarrigle, Unifor Western Regional Director. "Crowns should be a source of good local jobs. Wages and benefits will help retain staff and ensure that customer service is top quality."
The 2023 Saskatchewan budget makes no mention of the minimum wage, which remains the lowest in Canada.
Unifor is Canada's largest union in the private sector, representing 315,000 workers in every major area of the economy. The union advocates for all working people and their rights, fights for equality and social justice in Canada and abroad, and strives to create progressive change for a better future.