Main Image
Image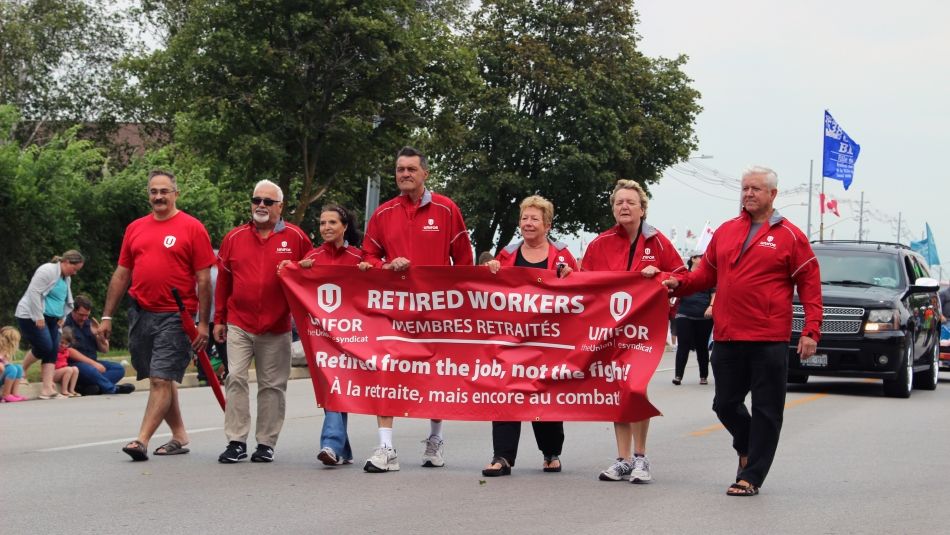 Share
Retirees from across the province came together for the Ontario Region Retired Workers Council on May 11 - their first in person meeting since 2019.
"Unifor's retirees are anxious to support members and Unifor's political campaigns," said unifor Retired Workers Director Barb Dolan.
"Many have remained active throughout the pandemic, and that will only increase as we can gather in person again."
The 104 retirees in attendance had a full agenda that included reports of the Retired Workers Council executive and a department discussion about plans for the upcoming Retired Workers Council to be held in Port Elgin from September 4 to 9.
Registration is now open for the September meeting.
As well as reports from chapters and area councils from across the province, Kaylie Thiessen from Unifor Research department did a presentation on Doug Ford – The Good, The Bad and The Ugly.
Josh Coles from Membership Mobilization and Political Action gave an overview the Unifor Ontario Election Campaign strategy.
Retirees were unified in the fight against Doug Ford and the need to ensure that our public health care is not privatized. Retirees will be mobilizing around the Ontario election and working in their ridings to elect and re-elect progressive candidates.