Main Image
Image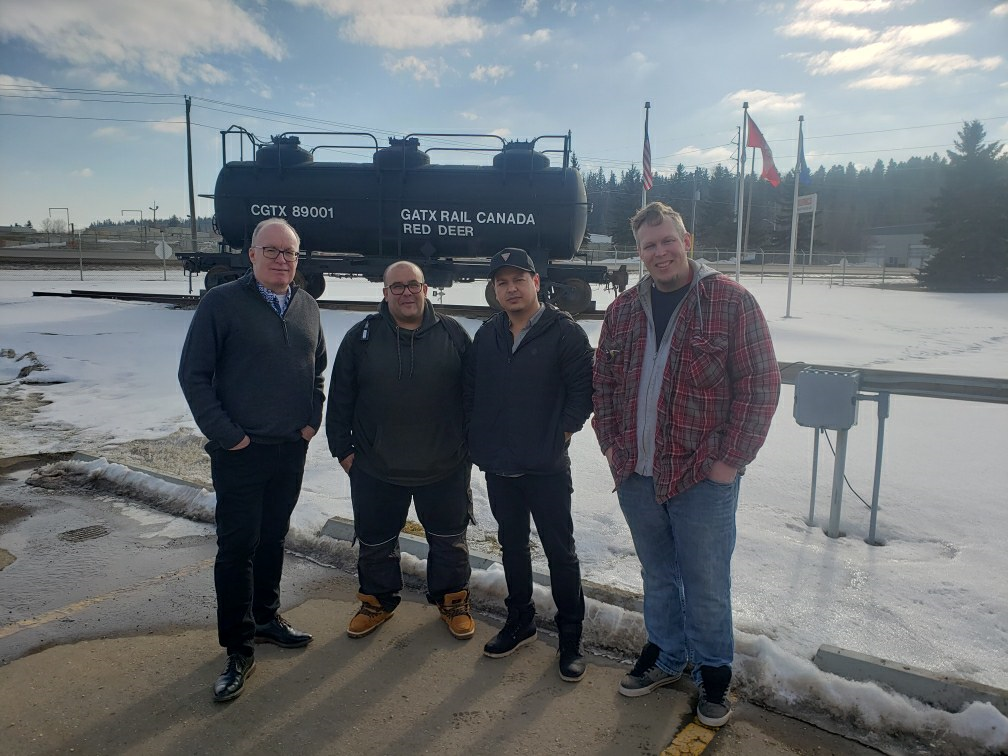 Share
GATX Rail workers in Red Deer, Alberta came together to bargain a strong contract that made significant gains, successfully pushing back against all of the concessions tabled by the employer.  
"Unifor members in the rail sector keep Canadian markets connected," said Jerry Dias, Unifor National President. "This contract reflects the important work our members do by providing both wage growth and a secure retirement going into the future."
Unifor represents approximately 56 Inspectors, Clerks, Welders, Locomotive and Trackmobile Operators, Millwrights, Machinists, Heavy Duty Mechanics, Blasters, and Painters at the Red Deer facility.
For the first time in six years, the bargaining committee was able to secure improvements to the benefits plan, better serving Unifor families through improvements to spousal and dependents' coverage.
The four-year contract also includes a total of 9.5% wage increases and a significant commitment to better shift scheduling through a pilot schedule of four days of 10 hour shifts and three days of rest. 
"The bargaining committee clearly heard and defended members' interests at the table. This contract makes genuine improvements to the working conditions of Unifor members at the company," said Stuart Olson, President of Unifor Local 21-A.  
GATX is a railcar leasing company based in Chicago. The Red Deer operation is one of six major service facilities in North America.
The membership ratified the agreement on Friday, March 6, 2020 with 98% support.