Main Image
Image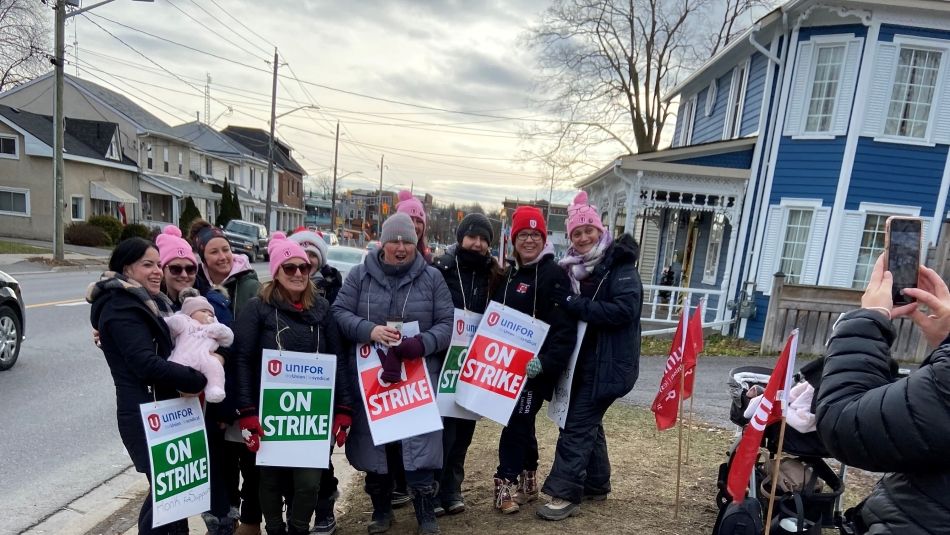 Share
After more than a month on the picket line, striking shelter workers bring their struggle to the wider Napanee and Kingston community with a new radio ad.
The 20 members of Local 414 work at the Lennox and Addington Interval House in Napanee, and initiated strike action on October 29, 2021, following long and difficult negotiations where the employer refused to agree to simple demands and falsely claimed to be restricted by Doug Ford's wage restraint law, Bill 124.
Workers are seeking the same or similar processes and benefits that sister agencies in neighbouring communities have, aiming to address issues of representation, disciplinary actions and job postings.