Main Image
Image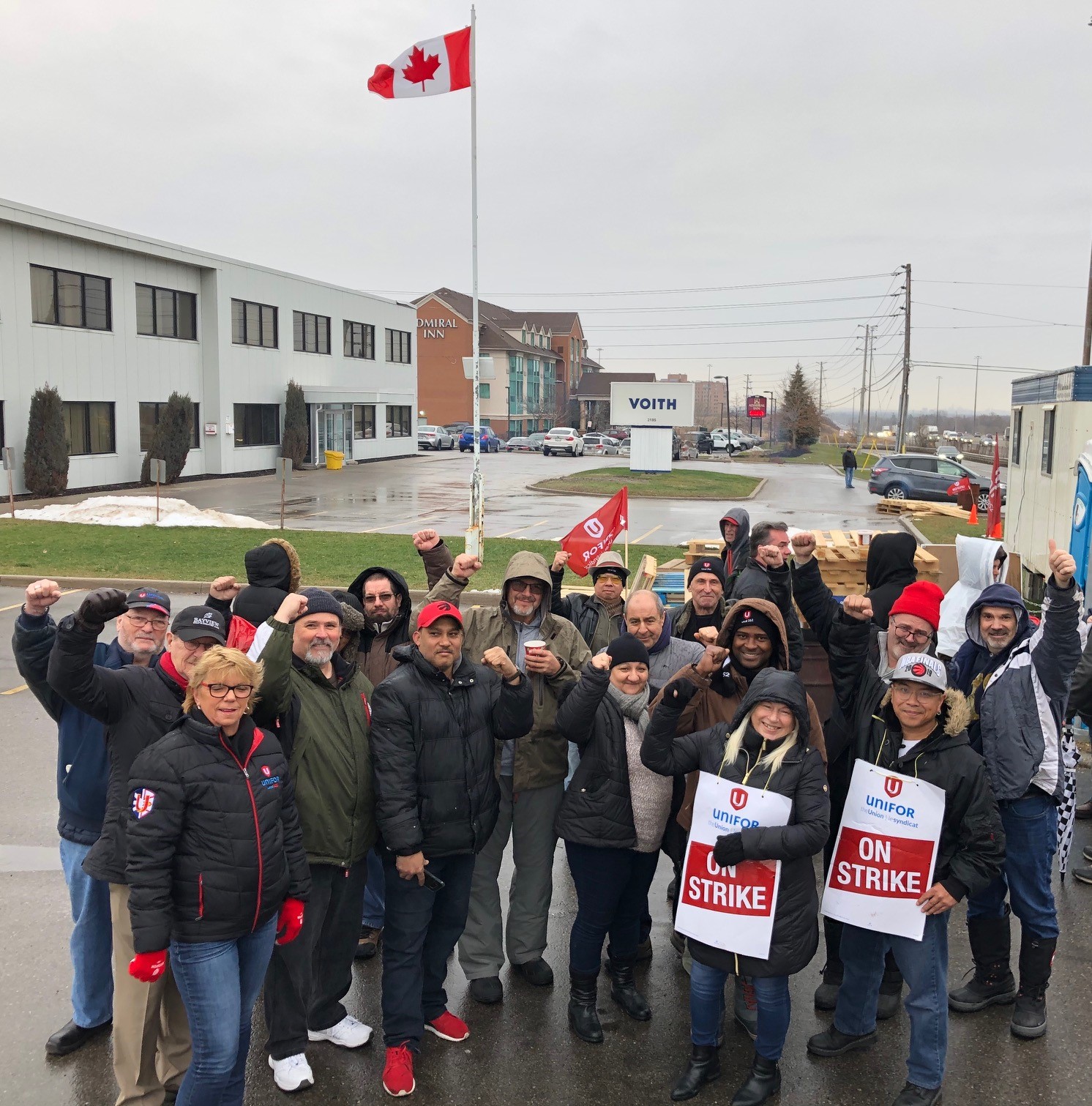 Share
Operation Christmas Cheer brightened spirits as volunteers brought gifts and good will to striking Local 252 members at the Voith Hydro picket line.
"All of the members are grateful to Operation Christmas Cheer for helping to alleviate some of the hardships that the strikers are facing right now on the picket line," said John Harte, Local 252 Financial Secretary.
Operation Christmas Cheer (OCC) is a non-profit organization driven by volunteers from the labour movement and the community. For 15 years, its mission has been to make sure every worker walking a picket line in Ontario during the holidays receives some cheer.
With the holidays rapidly approaching, Casandra Robinson, Founder of OCC, hand delivered a truckload of toys along with grocery and other gift cards to the striking members on December 9 as they picketed their Voith Hydro workplace in Mississauga, Ontario.
"When you first go out on strike people honk and stop by, but as time extends over the holidays when everyone is not here and you're walking this picket line it's real easy to feel cold, to feel alone, to feel forgotten," Robinson told the strikers. "I bring you a message today that you are not forgotten. There are more than 240 different locals, individuals and councils that support OCC so we can do what we do every single year."
Members began strike action at Voith Hydro on November 14, 2019 after the company tabled concessions that would reduce benefits, hurt pensions, and eliminate the Cost of Living Adjustment.
To learn more about Operation Christmas Cheer, or to get involved, visit operationcheer.com or follow them on Facebook.