Main Image
Image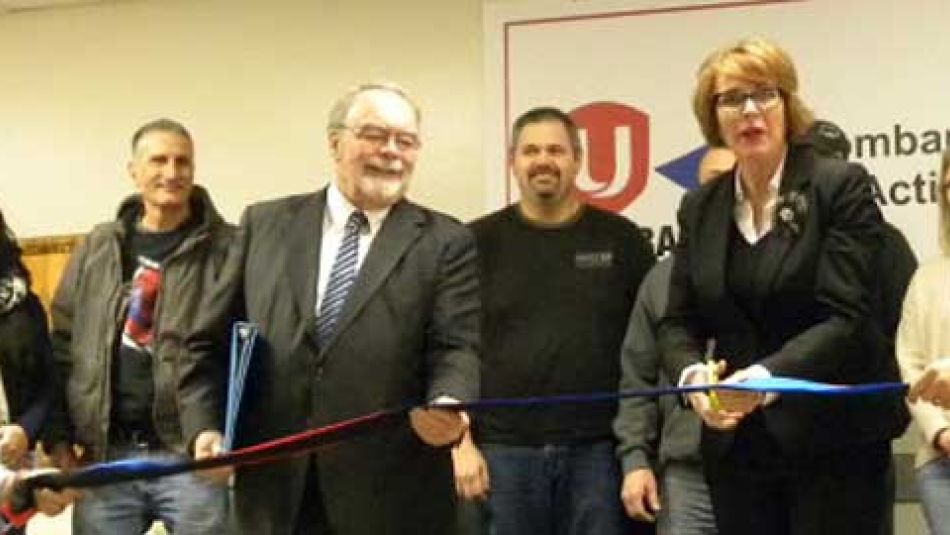 Share
The Labour Action Centre in Thunder Bay received a much-needed extension to its operations after the government of Ontario and the Centre's Adjustment Committee announced it will continue to support laid off Bombardier workers, their families and the broader community until October 2021. 
"I am relieved that the government of Ontario will continue to support this Action Centre and the vital services it provides," said Jerry Dias, Unifor National President. "Bombardier workers continue to face the uncertainty of the ongoing economic and public health crisis. The community of Thunder Bay must continue to benefit from the kind of peer-led assistance that this centre offers each and every day."
The Labour Action Centre was initially opened in November 2019 in response to Bombardier announcing significant layoffs at its Thunder Bay plant, totaling 475 to date. The government of Ontario kicked in more than $600,000 to help get the centre up and running.
"The Action Centre is open to all Bombardier workers, regardless of union affiliation," said Dominic Pasqualino, Unifor Local 1075 President. "The broad range of services, from counselling to retraining resources, are all here to help workers and their families through this incredibly difficult situation."
Despite the repeated warnings from Unifor leadership, including a direct appeal from National President Jerry Dias published recently in The Toronto Star, federal and provincial politicians have yet to deliver on public transit vehicle funding for the City of Toronto that would support the plant's viability.
"While this is good news for today, the union remains focused on tomorrow. We will continue to push politicians to live up to their responsibilities and implement a plan that gives the Thunder Bay plant the sustainability it needs and protects good Canadian manufacturing jobs for the long-term," added Dias.
The Bombardier Labour Action Centre is located at 112 Gore Street West at Unifor Local 1075's offices. The Centre is open Monday through Friday from 9 a.m. to 4:30 p.m. but is only operating virtually, with workers connecting by phone and online, in compliance with the province's COVID-19 restrictions. More information about the Centre can be found here.