Main Image
Image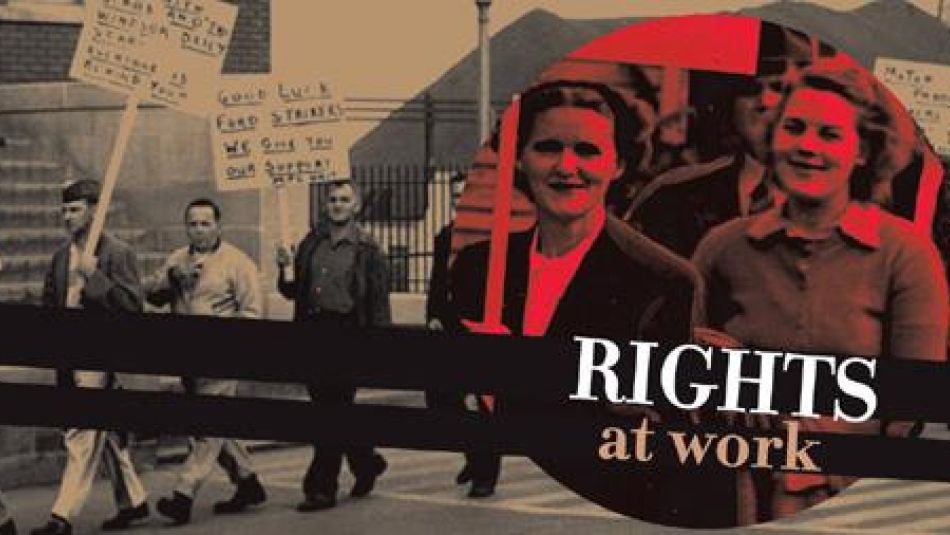 Share
All Ontarians have the right to earn a fair wage, work in a safe environment and maintain a decent standard of living, core values that the Ontario's Conservative Party will consider dismantling at their policy convention taking place this weekend, said Unifor President Jerry Dias.
The Ontario Progressive Conservative policy convention that begins today in London, Ontario includes a raft of aggressive anti-worker policy proposals that could form the basis of the party's platform heading into the next election. This includes a proposal to outlaw the Rand Formula (a model of automatic union dues check-off for all workers covered by the benefits of a collective agreement).
Ontario's largest private sector union is calling on Ontario PC Leader Tim Hudak to abandon this proposal, in favour of policies aimed at improving wages, workplace benefits and working with union to raise the standard of living for all Ontarians.
"The PC White Paper on labour law amounts to an aggressive attack against unions, and will undermine workers' ability to negotiate decent collective agreements – on equal footing – with their employers," said Jerry Dias, National President of Unifor.
"More dangerously, it will spark a whole new chapter of labour-management confrontation, which is the last thing Ontario needs today."  Dias urged delegates to the policy conference to reject the proposal.
Dias pointed out that Mr. Hudak recently dropped MPP Randy Hillier, a key author of the June 2012 White Paper which first proposed outlawing the Rand Formula, from his shadow cabinet.  "Mr. Hudak has recognized that Mr. Hillier is a liability to his party's pre-election preparations. Now he should acknowledge that Mr. Hillier's divisive policies are an even greater liability."
"No union exists without the majority support of the members in that bargaining unit. The Rand Formula reflects the fundamental principle of majority-rules, pure and simple," said Unifor Ontario Regional Director Katha Fortier.
Fortier pointed to recent investment announcements by Ford Motor Co. in Oakville, and General Motors in Ingersoll, as proof that free collective bargaining is compatible with modern, competitive industrial facilities.
"Yes, we have disagreements with employers.  But an effective, modern collective bargaining system is the best way to work through those differences, and reach compromises that work for both sides," Dias said.
Unifor, Canada's largest union in the private sector, formed this past Labour Day weekend with the joining together of the Canadian Auto Workers union and the Communications, Energy and Paperworkers Union.
Background:
The Rand Formula is a standard feature of collective agreements across Canada, pioneered by Supreme Court Justice Ivan Rand in a landmark 1946 arbitration that settled a long strike by autoworkers in Windsor.  Under the Rand Formula, any workers covered by the terms of a collective agreement must pay dues (even if they choose not to join the union), since they benefit from the protections of that agreement.  Justice Rand developed the system to prevent "free riders": individuals who would gladly accept the wages and benefits of a union contract, but not contribute anything to the maintenance of that contract.
Before the Rand Formula is implemented in an Ontario workplace, it must be approved twice by the affected workers: first when they indicate their majority support for the creation of a bargaining unit and then when they ratify (again by majority vote) any collective agreement containing the Rand Formula or similar provisions.