Main Image
Image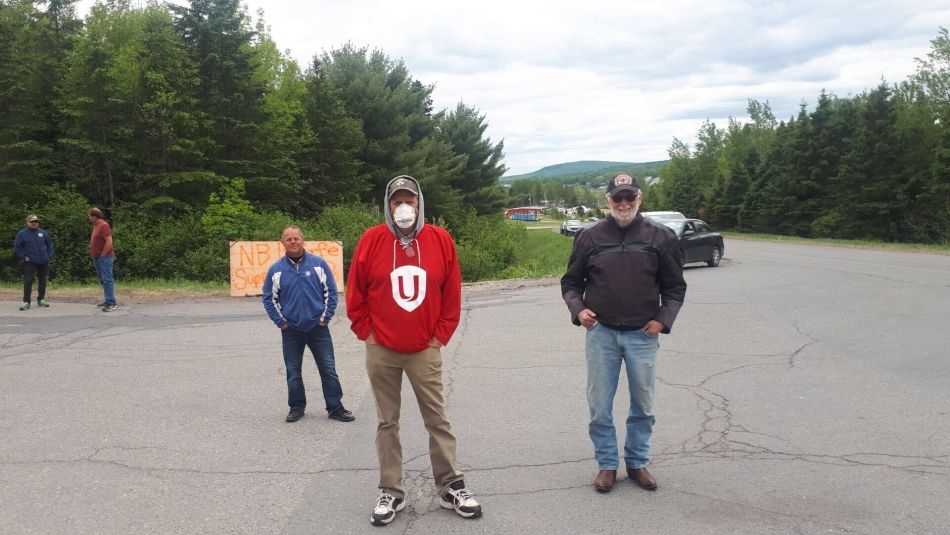 Share
Members at Local 219 at the AV Nackawic pulp mill in New Brunswick were successful in demanding their employer add safety controls to protect local workers as contractors are brought in from out of province.
"It shouldn't have been this difficult or have taken this long to get the employer to reassure and protect its workers during a still-present pandemic," said Jerry Dias, National President. "Standing up for the safety and well-being of workers is one of the pillars of what our union does. Local 219 leadership are to be congratulated for their persistence on behalf of all workers at AV Nackawic."
Unifor went public with concerns about the company bringing contractors into the province without enforcing a 14-day quarantine, which the province still demands for everyone else crossing its borders.
Members of the community, mill retirees and other unions protested outside the mill on June 1 to raise awareness of the issue and share their own concerns with local media about keeping COVID-19 out of the community.
"We felt there was a massive double standard where ordinary folks had to quarantine when they entered the province, but the company was getting a pass for these out-of-province contractors," said Brady Moore, President of Local 219. "COVID-19 is still a risk, as we saw elsewhere in the province recently, and we feel better now that the company has agreed to more robust and detailed procedures for contractors including how to disinfect equipment used by them."
In addition to better controls to increase safety around COVID-19, the company has agreed to work on a proper asbestos abatement policy to clean up asbestos issues in the plant that the local has been pushing for in the last year.
"We're proud of the work we did because it resulted in measures that make us all feel safer coming to work," said Moore. "We hope this can lead to a culture shift where workplace health and safety is always the top priority."