Main Image
Image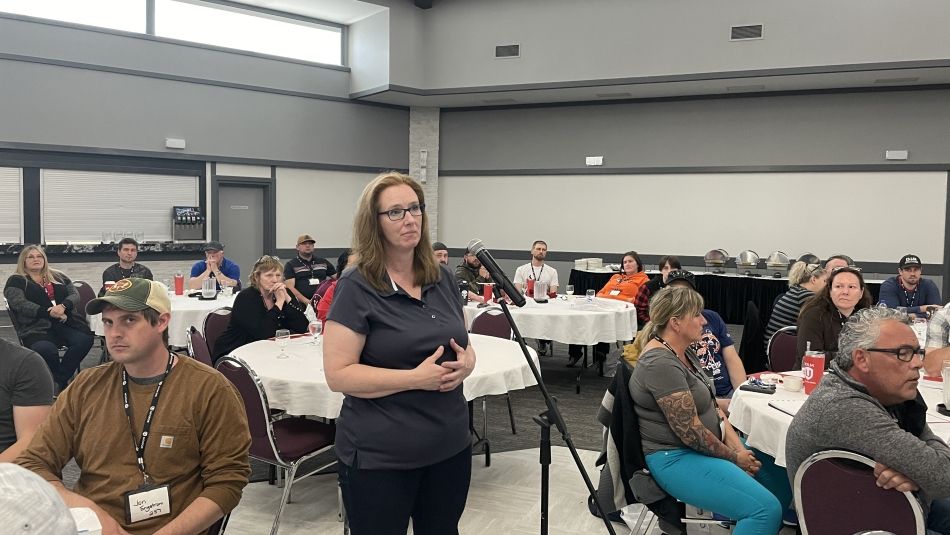 Share
More than 100 members gathered in Thunder Bay on May 13-14 for the annual Northern Ontario Leadership Meeting to strategize on how to best organize and elect progressive politicians in the upcoming Ontario provincial elections. 
"Locals from rural and northern areas play an incredibly important role in the fabric of our union and in supporting members across their workplaces," said Lana Payne, Unifor's National Secretary-Treasurer in a speech to delegates. "Just as importantly is the role you play in your communities, supporting others, advocating for good jobs and of course access to health care for all."
The two-day meeting kicked off with a day of action rally to save long term care. Afterwards delegates welcomed conversations and planning on political activism; issues faced by northern Ontario locals, including the impact of the pandemic and cuts by the provincial government have had on rural communities; and ways to achieve progress by determined lobbying and strategic bargaining.
"The Ford government and LTC operators have failed workers and residents in long term care," Katha Fortier, Assistant to Unifor National President. "We cannot elect politicians that will continue to fail those who live in and work in long-term care. Unifor members are volunteering day and night to make sure we get as many progressive politicians elected in upcoming Ontario elections that will put people over profits." 
Delegates discussed a membership mobilization plan to inform, engage, and educate members to vote in the June 2, Ontario provincial election.