Main Image
Image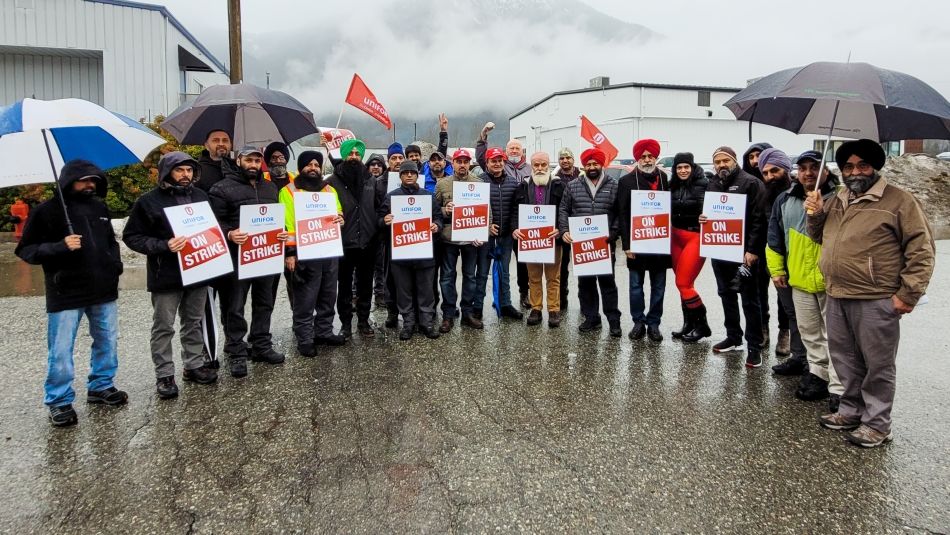 Share
VANCOUVER—Mediation failed today after B.C. Transit's third-party contractor PW Transit was unwilling to collaborate with workers on a roadmap to wage parity, says Unifor.
"We discussed various options and multiple timelines, but, as they have from the beginning, PW Transit again rejected any proposal for a roadmap that gets Sea to Sky transit workers' wages up to today's Coast Mountain Bus Company levels," said Gavin McGarrigle, Unifor Western Regional Director.
For the first time, the union offered to delay wage parity with CMBC wages until April 2024, but the employer refused.
One of the options proposed by Unifor would have slightly modified one of the company's recent offers of a signing bonus, but converted to wages spread out over the term of the agreement, leaving the parties only $0.25 per hour apart on transit drivers' wages in 2024. PW Transit refused to convert the signing bonus into wages and to close the remaining small gap, said Unifor.
Unifor's negotiators also offered another day of mediation in the near future, giving time for the employer to consider the ongoing impact on the community, but that was rejected by PW Transit. As a result, there are no other negotiations scheduled.
"It was deeply frustrating that after nearly 15 weeks without transit service in the region, the employer won't entertain any timeline or solution for wage parity over the life of this agreement," said McGarrigle.
Unifor Local 114 began legal strike action on January 29, 2022. 
Unifor is Canada's largest union in the private sector, representing 315,000 workers in every major area of the economy. The union advocates for all working people and their rights, fights for equality and social justice in Canada and abroad, and strives to create progressive change for a better future.