Main Image
Image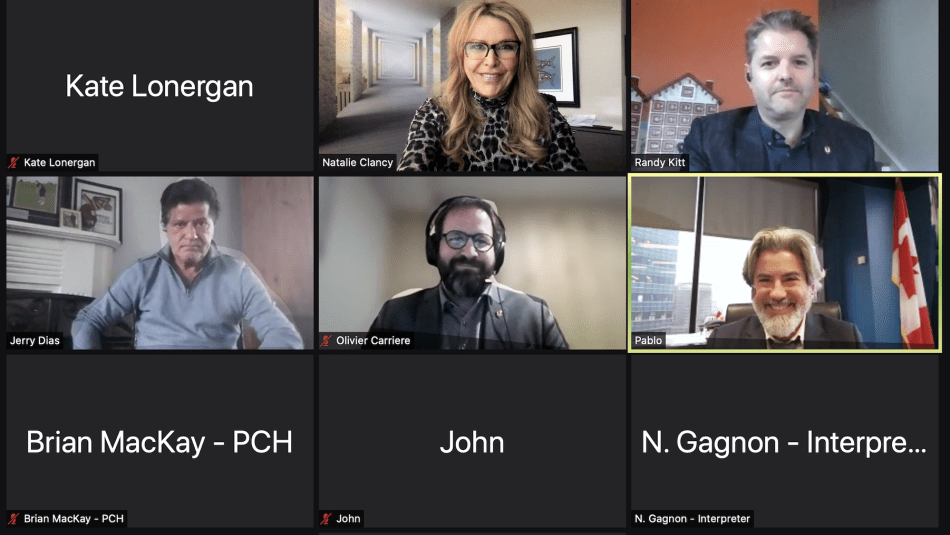 Share
Unifor members from the media sector have been meeting online with Members of Parliament, including Heritage Minister Pablo Rodriguez, pushing the need for big tech firms to pay their fair share to support local news. 
"Journalism is vital to the functioning of our democracy, and yet the entire sector is in crisis as big tech firms claim 90% of digital ad dollars," said Unifor National President Jerry Dias, who led the delegation meeting with Rodriguez.
"There has been a lot of talk, but now is the time for action."
Besides the minister, meetings were held with Opposition critics, other Members of Parliament and Senators to push passage of the Modernizing the Broadcasting Act, formally Bill C-10, which would require Netflix, Amazon and others to contribute to Canadian content production.
Unifor is asking that local news be specifically including in the funding ask, as well as a Platform Bill to ensure that Facebook and Google share ad dollars earned when they publish Canadian news stories on their platforms.
More than 225 weekly and 27 daily newspapers have closed since 2010. Newspapers and TV stations have cut service and their journalism staff, leading to an estimated 30% reduction in journalism jobs since 2010.
From 2018-to-2020, print advertising declined by 45.2%, and overall advertising was down 23.9% from 2016 to 2018.
The federal Liberals promised during last summer's election to create a Platform Bill and to pass the Modernizing the Broadcasting Act within 100 days of being returned to office, which is the end of this month, and Unifor has been putting pressure on the government to meet that commitment, Media Director Randy Kitt said.
"These bills are desperately needed by the media sector," Kitt said.
"Without sustainable funding for local news in this country, we will continue to lose more newspapers, more television stations and of course more jobs. The power imbalance between these Internet giants must be fixed so Canadian publishers and broadcasters can compete an even playing field."
For more information click here.