Main Image
Image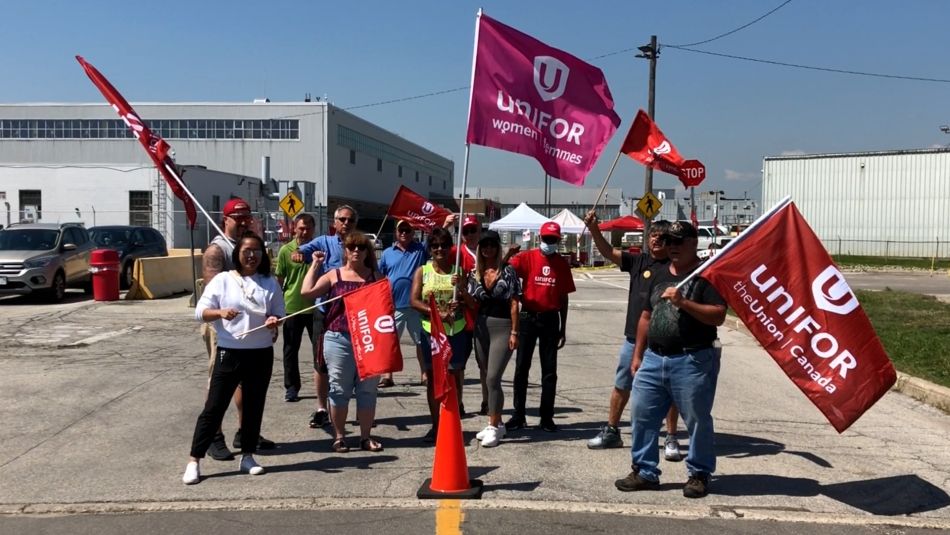 Share
TORONTO–Unifor will host a rally to support De Havilland workers on strike at the Downsview picket line on Tuesday, August 17 at 12 noon.
"Hundreds of good aerospace jobs in Toronto are at risk of being lost when we need them most," said Jerry Dias, Unifor National President. "We need our economy to recover rapidly from the effects of COVID-19. With a federal election in full swing it's time for politicians to take action to protect highly skilled workers now more than ever."
Unifor Local 673 and Local 112 represent approximately 700 De Havilland members at the Downsview plant. Workers have been on strike since July 27 and De Havilland and its parent company Longview Aviation Capital continue to refuse to come back to the bargaining table. Supporters, including retirees, from across southern Ontario will join the rally to support the striking De Havilland workers. Members of the media are invited to attend the rally in person, observing public health and social distancing measures.
WHAT: Rally for De Havilland workers
WHERE: De Havilland picket line at the Downsview plant East Gate near 180 Hanover Road. Use Hanover Road entering from Dufferin Street/Beffort Road north of Wilson Avenue, see here for location.
WHEN: Tuesday, August 17 at noon
WHO: Unifor Local 673 and 112 members at De Havilland
For media inquiries, or to arrange Facetime, Zoom, Skype, phone, or in person interviews following the event, contact National Communications Representative David Molenhuis: David.Molenhuis@Unifor.org or (416) 575-7453.