Main Image
Image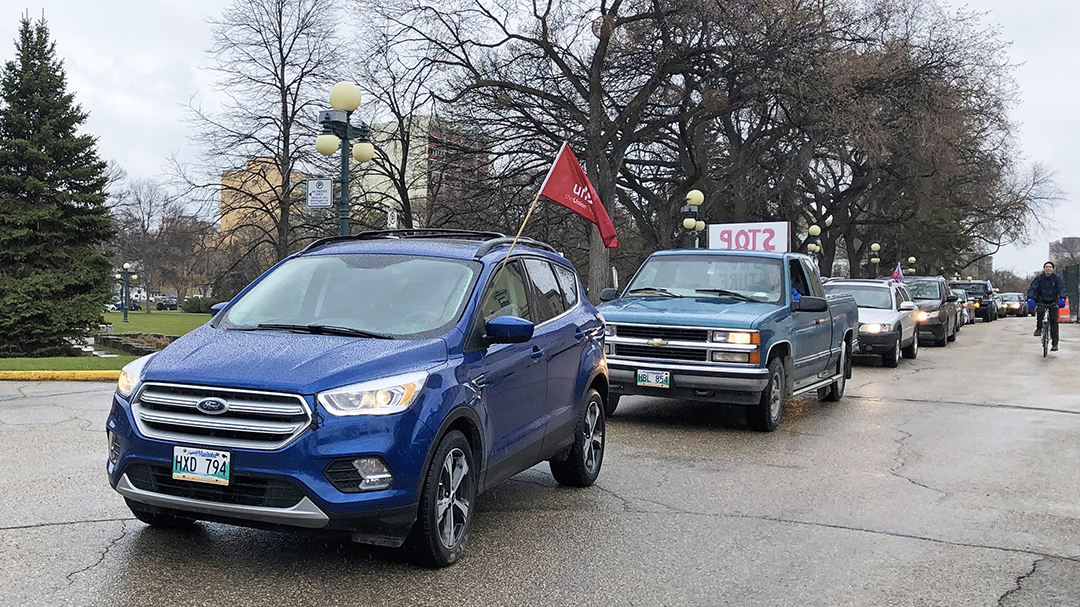 Share
A coalition of unions representing workers at Manitoba Hydro have vowed to resist layoffs announced by the Brian Pallister government.
"Brian Pallister is recycling a tired political strategy from conservatives everywhere: deliberately mismanage a valued public service and then claim that privatization is the only solution," said Jerry Dias, Unifor National President. "He's not going to get away with it. Manitoba Hydro is simply too valuable and we're going to stop him."
Unifor, IBEW, CUPE, and AMHSSE have learned that the Government of Manitoba is demanding up to 13 per cent of the workforce at Hydro be cut. That amounts to 700 workers. The coalition is concerned that such deep cuts to staffing will result in longer wait-times for service, among other outcomes.
"These are Brian Pallister's instincts: cut essential services and frontline workers during a pandemic," said Gavin McGarrigle, Unifor Western Regional Director. "Pallister is a man on an ideological mission and won't let reason and good sense stand in his way."
Pallister has been widely accused of political interference in the profitable public utility. In spring 2018, the mass resignation of his own appointees to the board of directors signalled that Pallister was unfit to oversee Manitoba Hydro.
"These cuts will affect the safe and reliable service of natural gas in Manitoba," said Victor Diduch, Acting President of Unifor Local 681.
Manitoba Hydro delivers the second lowest hydro rates in the country.
Manitobans have mobilized for two car-based protests against Pallister's cuts, including one on May 13, 2020. More are expected in the coming weeks.