Main Image
Image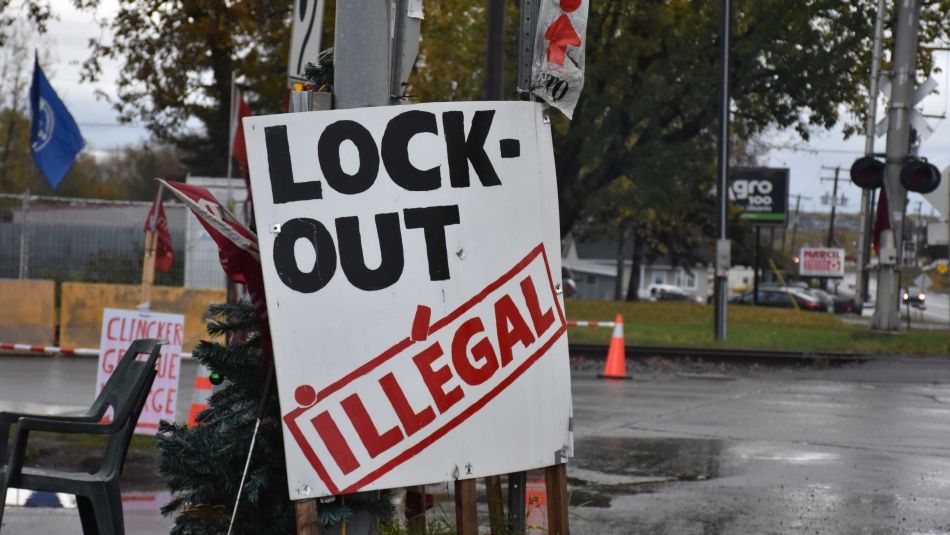 Share
JOLIETTE, QUEBEC – Members of the production and office units of Unifor Local 177 have unanimously rejected a management offer presented at a recent union meeting.
The employer's offer came in the wake of a bargaining blitz held in the days leading up to Christmas. Unfortunately, the parties were unable to reach a tentative agreement at that time, mainly because of the employer's continuing demands for concessions deemed unacceptable to the workers.
"The result speaks for itself. After more than seven months of being locked out, our members are just as determined as ever to defend their rights, and the employer should take note of that," declared Renaud Gagné, Unifor's Quebec Director.
Gagné said there are still many outstanding issues in the dispute.
"It says a lot about the state of negotiations when we can't even agree on the recall list. We haven't even addressed all the other non-monetary issues, let alone the monetary issues," he said.
"We are far from an agreement. But as in any labour dispute, we have to find a way out of this crisis. I should point out that it is the employer who is making all the demands in these negotiations. The only demand presented by the union is to maintain workers' gains. Given the unanimous rejection of the employer's offer, it seems to me that the employer should reconsider its position."
Further bargaining in the presence of the government conciliator are due to take place in the coming days.
Members of Local 177 have been illegally locked out since May 22 and legally locked out since June 3. Although talks are ongoing with the employer, the conflict continues and many issues remain outstanding.
The employer is attempting to extract numerous concessions from the Local's members, particularly on the issue of subcontracting, all within a context where dozens of members stand to lose their jobs due to the closure of two out of four furnaces.
Unifor is the largest private-sector union in Quebec and Canada, with more than 315,000 members in all sectors of the economy. In Quebec, Unifor represents over 52,000 members and is affiliated with the province's largest labour federation, the Quebec Federation of Labour (QFL).