Main Image
Image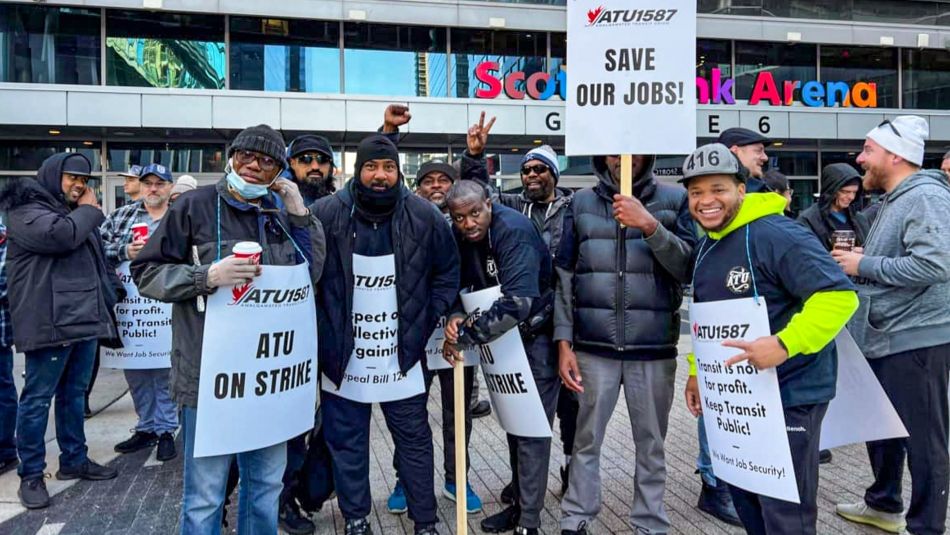 Share
To Brother Rob Cormier, President of ATU Local 1587:
RE: Unifor Road Transportation Council in solidarity with striking GO Transit workers
On behalf of the 23,000 members of Unifor's Road Transportation Council, we would like to send our collective support and solidarity with the 2,200 striking GO Transit workers, represented by ATU Local 1587.
We know the important role that public transit and transit workers plays, both for our economy and in keeping our communities connected. This was especially evident during the pandemic, when transit workers put their own health and safety at risk to ensure essential workers were able to travel safely to work and home every single day. 
As transport workers ourselves, we share many of the similar struggles and challenges you are facing, particularly around job security and contracting out. When regions and municipalities look for ways to cut transit costs, it is often workers targeted first. Our transit workers in Durham Region, for instance, continue to fight back against contracting out of transit service to private micro-transit companies, as well as the closure of regular routes. We do this not only because this is a direct threat to jobs and worker livelihoods, but also because it weakens transit services that our communities rely on.
We know, however, that when we take collective action we can win. Just this year, Unifor transit workers in Whistler, B.C., participated in the longest strike in the province's history, fighting for fair pay and benefits. It was through labour movement and community support that they were able to prevail.
As the Unifor Road Transport Council, we will stand firmly in solidarity with members of ATU Local 1587 and will continue advocating for strong public transit services across Canada. 
In solidarity,
Krista Lee Hanson
on behalf of the Unifor Road Transport Council