Main Image
Image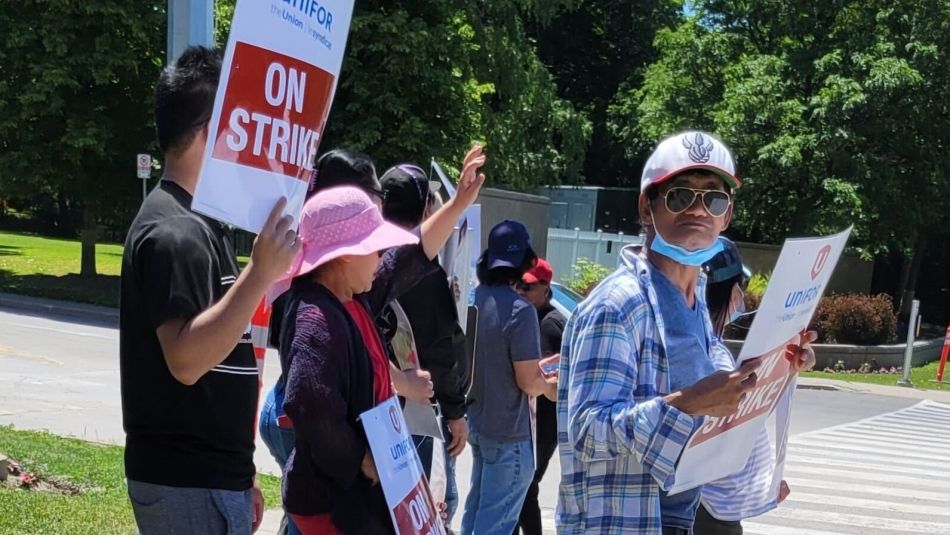 Share
Kleenzone workers who provide cleaning services at the Sanofi Pasteur Plant in Toronto remain on the picket line on day four of strike action.
The approximately 60 Unifor Local 1701 members began the strike on June 14, 2022 after voting to reject a second tentative agreement offer.
"This will only be settled at the bargaining table and we're willing to return to negotiations so we can resolve this and get our members back to work." said Mike Hill, Unifor Local 1701 President.
Wages are the key issue for the cleaners with negotiations with the company expected to resume next week.