Main Image
Image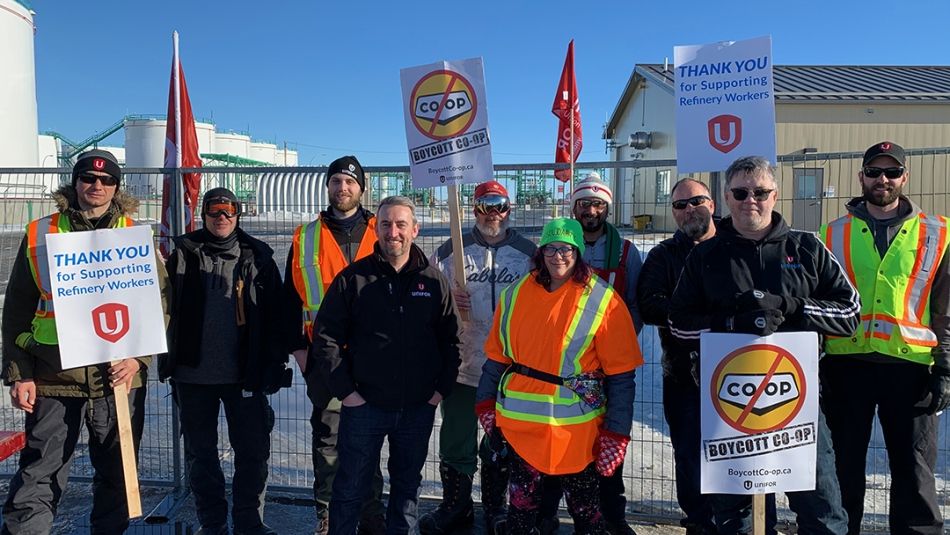 Share
May 29, 2020
EDMONTON—Premier Jason Kenney's heavy-handed attempt to criminalize peaceful protest is an authoritarian over-reach, but will ultimately fail to silence his many critics and opponents, says Unifor.
"Jason Kenney doesn't get it: disagreeing with government and corporate decisions is a constitutionally-protected right," said Jerry Dias, Unifor National President. "We look forward to continuing to stand up to this bully, no matter what un-constitutional laws he pushes through the legislature."
Earlier this spring, Western Canadian oil and gas workers locked out by Federated Co-op exercised their right to picket at a fuel terminal in Carseland, Alberta. Despite the Kenney government's professed support for energy workers, the UCP vocally opposed the Carseland picket line. Unifor says these and other attacks on workers' rights under the Kenney government shows that Bill 1 is aimed at more than just environmental protests.
"Kenney thinks he's sending a message to international investors that Alberta is 'open for business', but the reality is that he's coming across as a wannabe Vladimir Putin," said Gavin McGarrigle, Unifor Western Regional Director, who also led the Carseland actions. "Authoritarianism isn't attractive to most investors, and ultimately Kenney's stunt will be struck down by Canadian courts."
Unifor is Canada's largest union in the private sector, representing 315,000 workers in every major area of the economy. The union advocates for all working people and their rights, fights for equality and social justice in Canada and abroad, and strives to create progressive change for a better future.
To arrange for interviews, in-person or via Skype/Facetime, please contact Unifor Communications Representative Ian Boyko at @email or 778-903-6549 (cell).