Main Image
Image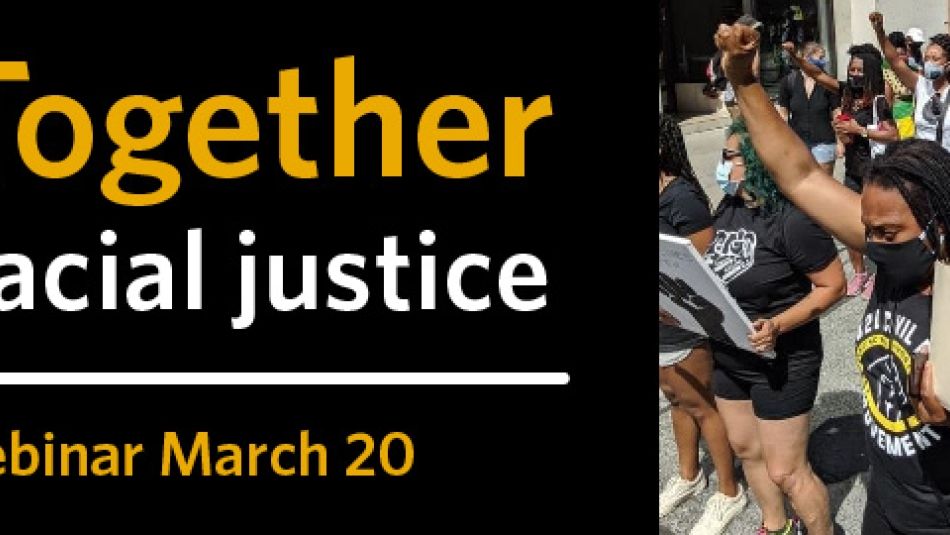 Share
Unifor is proud to join other unions across North America in a cross-border, multilingual webinar on the fight for racial justice as we near the International Day for the Elimination of Racial Discrimination.
Unifor is encouraging members and activists to register and participate in the Together for Racial Justice Webinar on Zoom at 3 p.m. eastern time on March 20, 2021.
"This is the first in an important series of webinars and events planned as part of our coalition with other unions in Mexico and the United States," said Jerry Dias, Unifor National President.
Unifor was part of the 2019 launch of the North American Solidarity Project which includes United Electrical, Radio & Machine Workers of America,  National Nurses United and the International Longshore & Warehouse Union.
The North American Solidarity Project is a joint effort to transform the labour movement and build worker's rights, end racism, fight for public health care for all, among other common goals.
"The need for solidarity across borders has not ended because of a pandemic, and we've worked with our allies to launch a series of actions to build workers' right and worker power," said Dias.
"We have always been engaged in the fight to end systemic racism, but it really takes on new urgency in light of this pandemic, and it is the great divide among workers everywhere, which is why we have to step up our efforts and break through barriers," said Christine Maclin, Unifor's Human Right Director.
On March 20, the day before the annual International Day for the Elimination of Racial Discrimination, activists will come together to redefine public safety, to advance the interest of Black, Indigenous and People of Colour and work together to eliminate racism.
Webinar participants will hear from those on the frontlines of the fight for racial justice and activists will share challenges, share organizing stories and strategize to find solutions.
Registration is open to all at this link, and the 90-minute webinar will be offered in English, French and Spanish.
You can read more about six other events planned over the coming months here.