Main Image
Image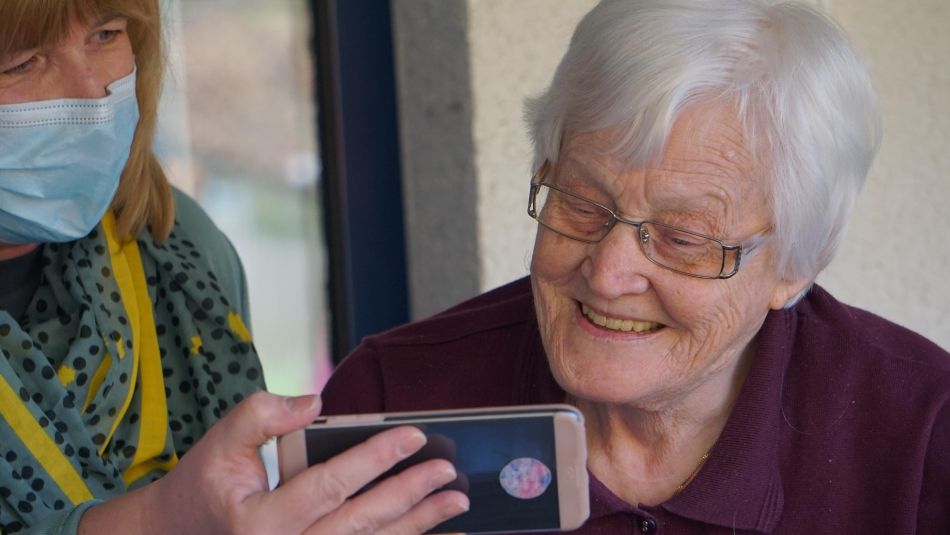 Share
On October 1, we celebrate the International Day of Older Persons.
First observed in 1991, the General Assembly of the United Nations designated this day to draw attention to the important contribution of seniors and to changing demographics: the greying of the population, or the "age of ageing."  We mark this day as a way of providing education on public issues and concerns, to mobilize for change and action and to celebrate achievements.
The overall umbrella theme for the United Nations International Day of Older Persons in 2022 is "Resilience of Older Persons in a Changing World."
The composition of the world population has changed dramatically in recent decades. Between 1950 and 2010, life expectancy worldwide rose from 46 to 68 years. Globally, there were 703 million persons aged 65 or over in 2019. In 2020, the number of people aged 60 years outnumbered children younger than 5 years.
Over the next three decades, the number of older persons worldwide is projected to more than double, reaching more than 1.5 billion persons in 2050 and 80% of them will be living in low- and middle-income countries.
A longer life brings with it opportunities, not only for older people and their families, but also for societies as a whole. Additional years provide the chance to pursue new activities such as further education, a new career or pursuing a long neglected passion. Older people also contribute in many ways to their families and communities.
"Older persons are a valuable aspect of our society and their contributions are needed to strengthen communities and to have a functioning society," says Les MacDonald Chair Unifor Retired Workers Council and Unifor National Executive Board member. "It is important to recognize that development will only be achieved if it is inclusive of all ages." Governments at all levels must ensure that older persons receive the care, the opportunities and support to experience Healthy Ageing.
Objectives of #UNIDOP2022:
To highlight the resilience of older women in the face of environmental, social, economic and lifelong inequalities
To raise awareness of the importance of improved world-wide data collection, disaggregated by age and gender
To call on member states, UN entities, UN Women, and civil society to include older women in the center of all policies, ensuring gender equality as described in the Secretary-General's report, Our Common Agenda.
Unifor retirees continue to fight for improved standards of living, whether it be through employer provided pensions, government pensions, fighting for better and more inclusive healthcare, dental care, national pharma care and housing programs.
To achieve equality, attention to the particular needs and challenges faced by many older people is required. The global pandemic highlighted inequities faced by older women, whether they be socioeconomic, health, housing and other related impacts on the lives of older persons. Discrimination based on age and gender creates new inequalities, including ageism and sexism.
Empowering older persons by active participation in social, economic and political life is one way to ensure their inclusion and reduce inequalities.
Governments and society must look at ways for protect all human rights and to reduce and eliminate these inequalities.
Seniors and retired workers will hold virtual events across the country in recognition of International Day of Older Persons, if you are not hosting an event, look for one in a community near you and help recognize the contributions of Older Persons.
For further information please contact Barb Dolan, Director Retired Workers Department at 416.998.3954 or @email.