Main Image
Image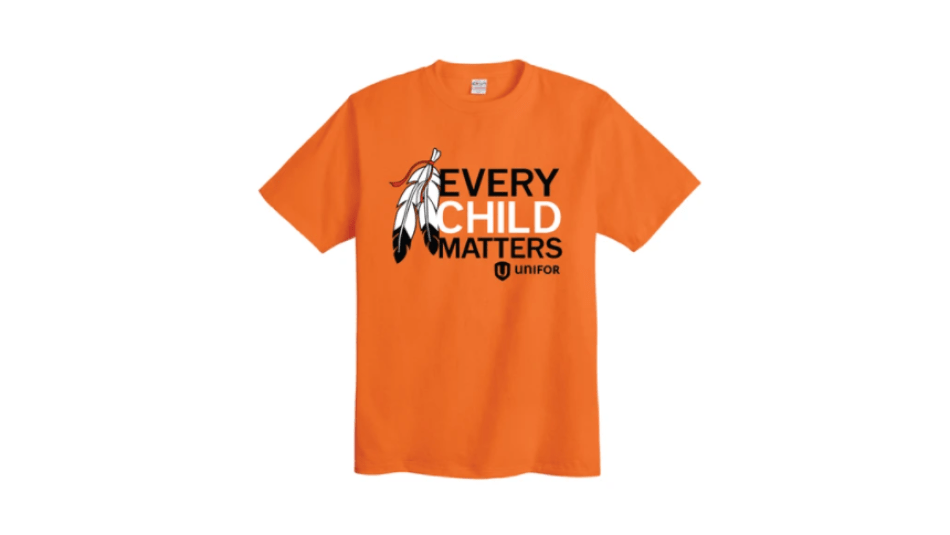 Share
The outpouring of grief and support from Unifor members following the discovery of a mass grave at the site of the former Kamloops Indian Residential School has led to a wave of requests for materials to use at the local level.
Members can now order orange #EveryChildMatters t-shirts at https://uniforstore.com/collections/orange-shirt-day-unifor-every-child-matters-t-shirt.
Deadline for orders is June 18, 2021.
Click here to read more about how transit operators across British Columbia were successful in a campaign to wear orange shirts on the job.