Main Image
Image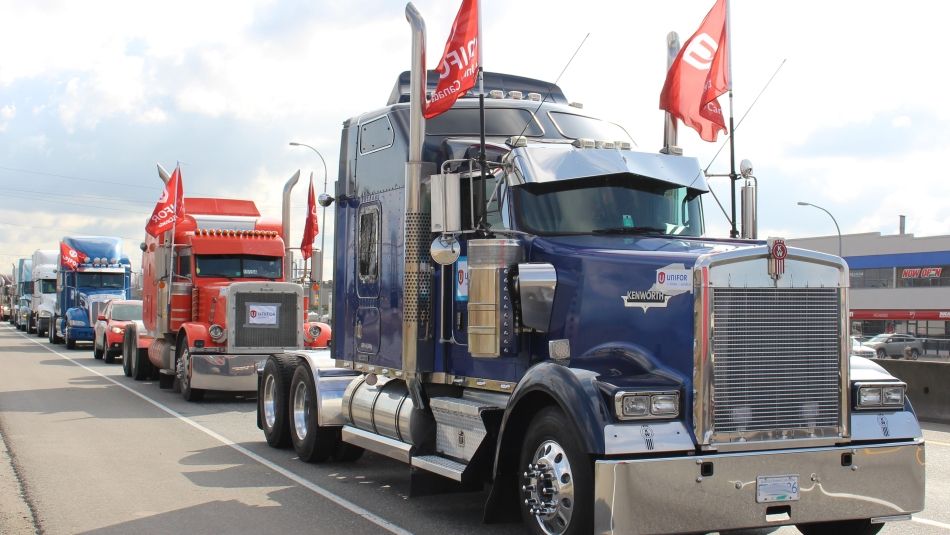 Share
June 12, 2018
VANCOUVER—The British Columbia Container Trucking Commissioner has levied another significant fine against a trucking company for violating the law, this time against Aheer Transportation Limited.
"We are going to be absolutely determined in defending the rights of our members in the container trucking industry," said Jerry Dias, Unifor National President. "This sector is rife with companies looking to dodge their responsibilities to workers. Under these circumstances, reliable and swift enforcement of the Container Trucking Act is important to the livelihood of truckers."
The Commissioner levied a $50,000 administrative fine on Aheer after he ruled that the company retaliated against a driver by withholding work because the driver exercised his right to file a complaint under the Act.
"The size of this fine reflects the seriousness of the violation," wrote Commissioner Michael Crawford, who went on to say that retaliation behaviour by employers is one of the activities that led to the creation of the Act.
"This is the first fine specifically for retaliation, so let it be a warning to other companies who think they can intimidate drivers who are standing up for their rights," said Gavin McGarrigle, Unifor's B.C. Area Director.
Aheer Transportation Ltd. has previously been assessed $45,000 in damages by an arbitrator.
Since the Act was introduced in 2014, over $2.5 million in wages and fines have been levied.
On May 30 the B.C. Court of Appeal dismissed a challenge to the Act from two trucking companies, Gantry Trucking and T S D Holding Inc.
For more information, please contact Unifor Communications Representative Ian Boyko at @email or 778-903-6549 (cell).