Main Image
Image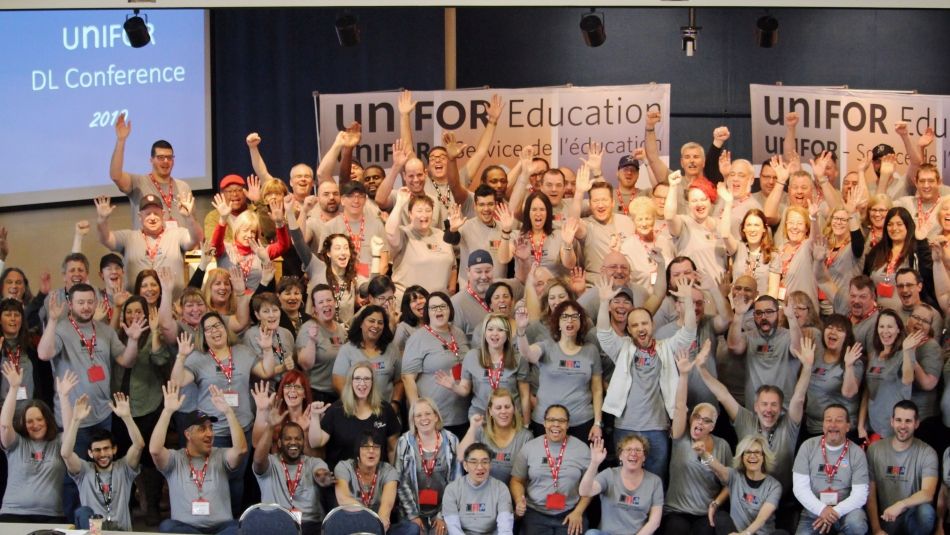 Share
More than 100 Unifor Education Discussion Leaders from across the country attended the first ever Discussion Leader Conference, held on March 29-31 at the Family Education Centre in Port Elgin, Ontario.
Deb Tveit, Assistant to the National President, opened the conference and discussed the vital role Discussion Leaders play in providing members with the tools to succeed in the workplace and their locals.
"Our education program is often the gateway for members becoming life-long union activists," said Deb Tveit. "Discussion Leaders are knowledgeable, passionate and determined activists strengthening our union through peer education."
The conference featured a candid and informative discussion from writer and activist Desmond Cole who spoke about the need to challenge the rhetoric of hate in the media, in our workplaces and in our communities.
"Marginlized communities are under attack in Canada," said Cole. "As Discussion Leaders, you have the  responsibility and privledge in ensuring Unifor members actively challenge all forms of hate."
Director of Education Roland Kiehne spoke to Discussion Leaders about how the department is building our union through increasing member communications, developing an e-learning platform and the creation of the Discussion Leader Portal.
"The department's goal has and will always be to make our members' educational journey a memorable one," said Kiehne. "The e-learning platform, new course curriculum and department rebrand will reach more members and increase participation in our education programs."
To learn more about upcoming Education courses please visit www.unifor.org/education