Main Image
Image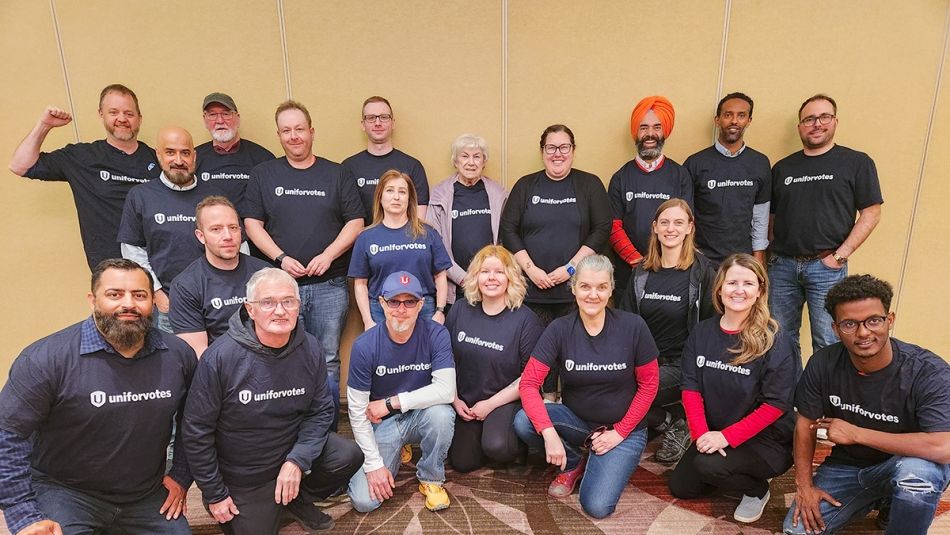 Share
EDMONTON—Losing 11 seats in the Alberta legislature shows a growing number of workers are rejecting the extreme policies of the United Conservative Party (UCP), says Unifor.
"There is one clear trend in tonight's results: the UCP's mandate has been significantly reduced," said Lana Payne, Unifor National President. "While we would have preferred a different outcome it doesn't change our commitment to standing up for the rights of working people in Alberta."
Approximately 62% of eligible Albertans voted in the election, 53% of which voted for UCP candidates, giving Premier Danielle Smith a mandate from one in three of the province's eligible voters. The opposition Alberta NDP increased its caucus to 38 seats in the legislature, a gain of 15 seats.
"Rachel Notley ran a principled campaign that laid bare the failings of the Danielle Smith government, including underfunding healthcare and education," said Gavin McGarrigle, Unifor Western Regional Director. "We look forward to working with the opposition caucus to continue to fight for public services and our rights at work."
Unifor is Canada's largest union in the private sector, representing 315,000 workers in every major area of the economy. The union advocates for all working people and their rights, fights for equality and social justice in Canada and abroad, and strives to create progressive change for a better future.