Main Image
Image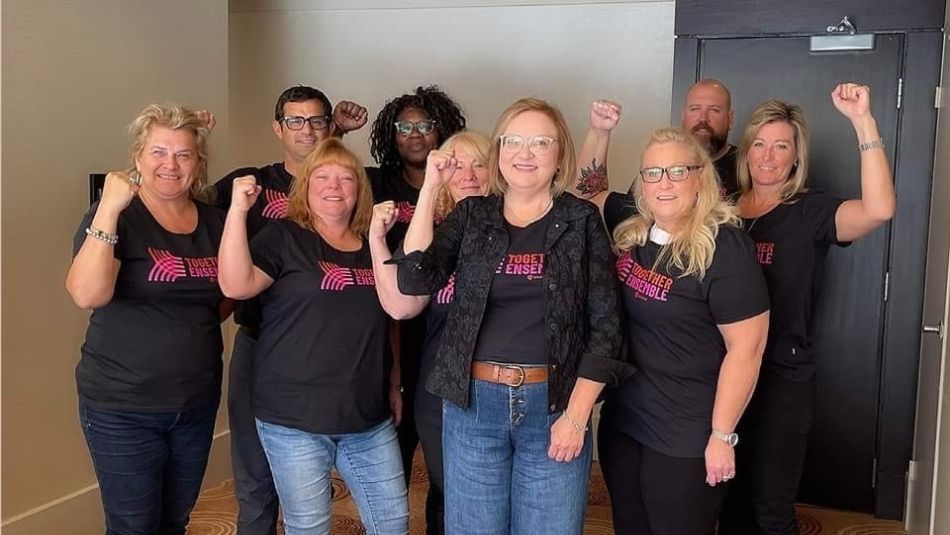 Share
Unifor Local 2002 customer and aircraft services members at Air Canada Jazz have ratified a new five-year contract with retroactive wage bumps, increases to pension plan benefits and improved bereavement, personal and sick leave language.
"Congratulations to the bargaining team for defending the interests of all members and negotiating a very strong and beneficial deal," said Lana Payne, Unifor National President. "With high inflation and increasing cost of living expenses, there was an urgent need to deliver   increased wages and the bargaining team worked incredibly hard to secure that."
Air Canada Jazz Aviation unit members voted on the contract following a series of virtual ratification meetings from Nov. 14 to 25, 2022.
The new contract is retroactive to Jan. 15, 2022 and will expire Jan. 1, 2027.
Gains secured in the new agreement include wage increase for each year of the contract, lump sum payments in the second and third years and a signing bonus for active members. Workers' pension plan benefits were also improved and the agreement's language for bereavement, personal and sick leaves was strengthened and new language was introduced to create racial justice advocate positions.  
"Unifor members are highly skilled and dedicated workers that provide exemplary service, making Jazz Aviation one of Canada's top employers," said Tammy Moore, Unifor Local 2002 President. "My congratulations to the Jazz Customer and Aircraft Services groups for ratifying this new collective agreement. The bargaining committee would not have been able to achieve this deal without the solidarity of the membership."
Local 2002 members at Jazz Aviation Customer and Aircraft Services groups work across Canada performing a wide range of vital jobs including customer service, ramp, tow-crew, and station terminal operation control (STOC).