Main Image
Image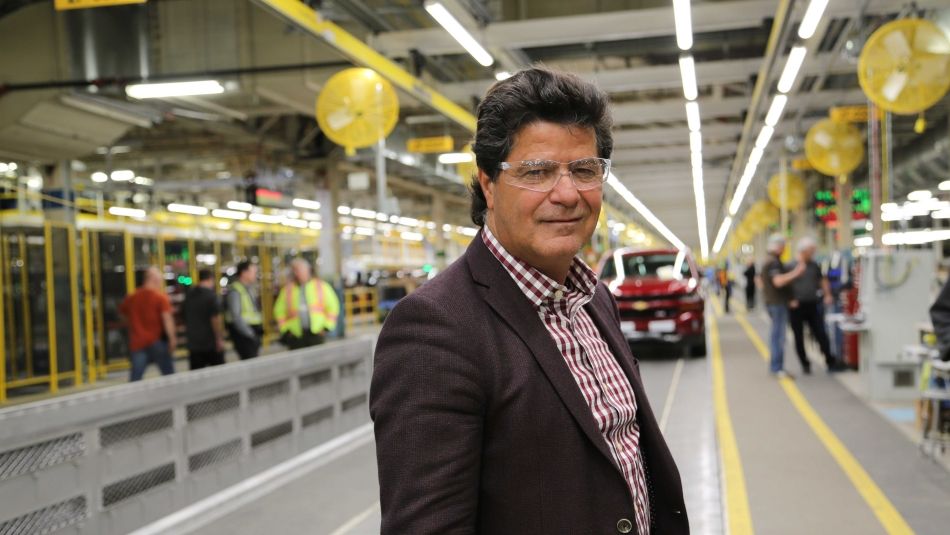 Share
Originally published in The Hill Times
Jerry Dias is the national president of Unifor, the largest private-sector union in Canada. Brian Kingston is the president and CEO of the Canadian Vehicle Manufacturers' Association.
As Canadians prepare to head to the polls in September, one important issue they will be weighing is the future of Canada's economy.
Strong and sustained economic growth and job creation depends on a rebound in business investment, consumer spending and exports. Fortunately for Canada, the auto industry is well-positioned to lead the way for Canada with the right policies in place.
Despite the significant downturn in vehicle sales and assembly due to supply chain disruptions resulting from the pandemic, the industry is recovering.  Automakers are making major new investments in Canada. Over the past year, Ford, General Motors and Stellantis announced nearly $6 billion of new investments in Canada that will create 3,700 direct jobs and tens of thousands throughout the supply chain. These investments will generate many times their value in Canadian sourcing, production, and exports.
With over $4 billion of these investments dedicated to electric vehicle (EV) assembly, the question now is how best to position Canada to become an automotive powerhouse in the transition to electrification.
The federal government has committed to an ambitious zero-emission vehicle sales target of 100 per cent by 2035 for all new light-duty cars and passenger trucks.
Achieving this target requires a clear, coordinated, and comprehensive plan to help consumers make the switch to electric while ensuring Canada maintains its share of the emerging electric vehicle supply chain.
The road to 2035 will not be straightforward with many well-documented barriers to EV adoption including the higher cost of EVs, poor charging infrastructure and a lack of consumer awareness about EVs and their capabilities. Whoever forms government needs to bring all stakeholders together immediately after the election to develop a roadmap to 2035 that addresses these consumer adoption barriers. This should involve automakers, parts makers, labour, dealers, provinces & territories, municipalities, and electric utilities.
A key pillar of this roadmap must be a plan to help consumers make the switch to electric. This means enhanced consumer purchase incentives for new electric vehicles, a plan to build a comprehensive and accessible public charging network and education initiatives to raise awareness among Canadians.
For consumer incentives to have the biggest economic impact in Canada they need to support North American-built EVs. This will ensure that Canada's auto industrial base, responsible for 135,000 well-paying jobs and hundreds of thousands throughout the supply chain, benefits from the electric transition underway. 
At the same time, governments should redouble their efforts to attract more automotive supply chain investment into Canada. The transition to EV assembly will create disruption to the existing automotive supplier footprint in Canada. We must work to support firms to make the needed transition to EVs and associated components parts, while preserving good automotive jobs and ensuring workers are not left behind in this technology transformation.
Canada has the resources and skilled labour required to be a key player in the global EV transition. Our critical mineral endowment - in the top five countries producing cobalt, copper, graphite, precious metals, nickel, and uranium, and the potential to expand in lithium, magnesium and rare earths - positions us to be a leading supplier as demand increases. Strategically leveraging these resources, to maximize value for the Canadian economy, is an opportunity that cannot go to waste.
But these endowments alone do not guarantee success. Canada is underinvested in critical mineral processing capacity while Asia dominates in global battery manufacturing and electric motor production.
Meanwhile the Biden Administration has proposed $174 billion to "win the EV market" with emphasis on consumer incentives, building charging infrastructure, spurring the domestic supply chain and supporting American workers to make batteries and EVs. The European Union is seeking to expand its battery manufacturing capacity through targeted and strategic investments. China is also looking to grow its dominance as a global EV and component part supplier to the world.
Canada needs to move quickly to implement proportional EV consumer supports and strategic industrial investments if we are to keep pace with other countries and realise the supply chain and manufacturing opportunities stemming from future EV production.
Active government involvement and investment is necessary to attract more auto investment to Canada in a highly competitive market. In fact, government is well-positioned to pull major stakeholders together, identify needs, and forge ahead on an economic development strategy for the future of automotive production – an industrial policy for the 21st century.
We have all the right ingredients to become an auto manufacturing powerhouse. What we need now is a coordinated plan on the road to 2035.