Main Image
Image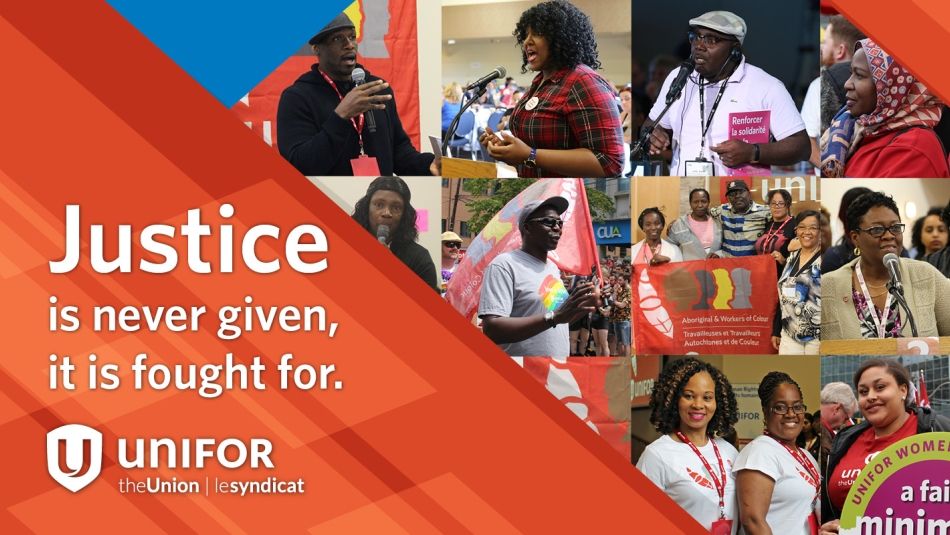 Share
Each week throughout Black History Month we will profile a members from across the country, highlighting their activist contributions and those who inspired them.
Arlette Magbity is a young, passionate activist who has been working for Suncor Energy Inc. since 2013. She is a member of Unifor Local 707a in Fort McMurray, Alberta. The eldest of four siblings, Arlette's mother is from Rwanda, and her father hails from Sierra Leone. She has travelled extensively in her childhood, due to the nature of her father's job. This experience has made her very versatile, equipped her with a thorough understanding of diversity and instilled in her a deep appreciation for different cultures.
Travelling has become engraved in Arlette's identity and even now, she enjoys exploring different countries and making new friends. She has obtained a high school diploma from Louis St. Laurent in Edmonton, Alberta, an undergraduate degree in Chemistry from the University of Alberta, Edmonton and a Master's degree in Sustainable Engineering from Loughborough University, England, United Kingdom.
Arlette currently works as a Laboratory Technician, directly supporting production by routinely testing samples from the oil sands base plant in Fort McMurray, a role she finds engaging and essential to the day to day operations of the business. Arlette is passionate about the environment and making a lasting impact in the world, spending her spare time volunteering in Canada and Sierra Leone. She is also passionate about feminism, equity and the elimination of poverty.  One of her most significant works at the University of Alberta is a social project about intimate partner violence. The project was notably successful and was featured on her alma mater's website.
Neville Benjamine is an all-around activist and is a proud member of Unifor local 1859.  Neville is hard working and has been a long-standing member, and has worked at Adient for 30 years.
Andrew Jomo Wickham was born November 18, 1987.  At the age of 8 years old, he immigrated from Georgetown, Guyana.  Andrew has been working as Senior Service Attendant for Via Rail Canada for the last 7 years.
His first experience with Unifor was as the Vice-President of the Election Committee of our Local, and has since taken courses such as "Knowing your syndicate" "Delegate 1" and "PEL Communications." He is presently holding the position of Trustee.
Being part of the union has given Andrew an amazing experience and he counts himself as very fortunate to have this opportunity.  He is very proud to be part of the Executive of Local 4004 which includes 5 units (Via 1, Via2, CN 5.1, CN 5.5 and CNTL) and about 1400 members.
Nicole Beard is steward of Local 6006 she has been a union activist and chair of the Women's committee. She is a major supporter of Women's shelters and rights, and has spent 5 years as a steward and an AWOC and Human Rights committee member for about 3 years.
Megan Nicely is a Registered Practical Nurse whose career spans over 20 years. She currently works full-time in the Inpatient Rehabilitation Department at Grand River Hospital in Kitchener as well as part-time at Sunbeam Center where she works with developmentally delayed adults and children. In 2016, Megan was elected as the part-time representative for Sunbeam Centre and is also on the bargaining committee. Megan is now under the tutelage of Jim Kennedy as the recently elected 1st Vice-President of the Health Care Council Executive. She is also a committee person of Local 1106 RPN, Health and Safety, Environment and Aboriginal and Workers of Colour committees and a Canadian Council delegate.