Main Image
Image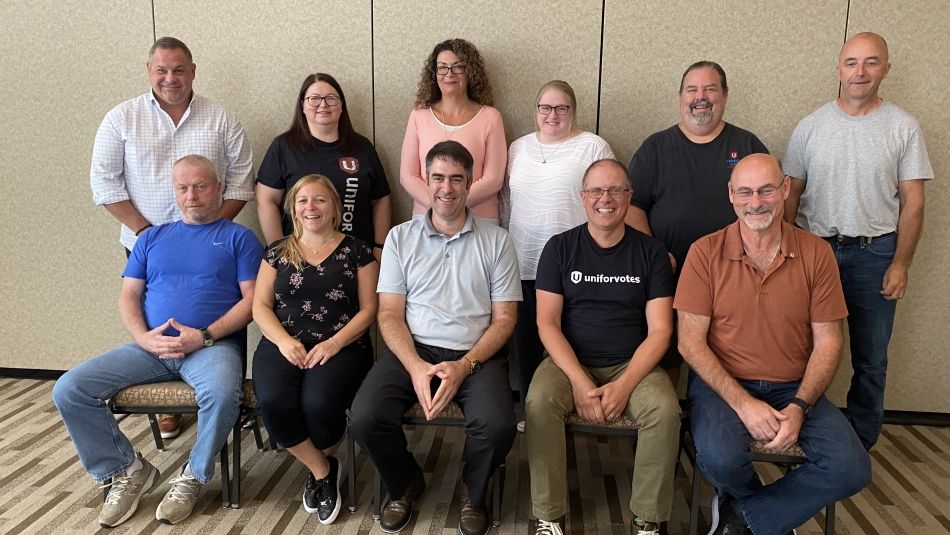 Share
HALIFAX- Unifor members at Bell Aliant voted to accept a new collective agreement, ending an 8-month negotiation period.
"Telecommunications workers were razor-focused throughout these talks. The members demanded fair wage increases and commitments to keep good union jobs here in Atlantic Canada," said Lana Payne, Unifor National President.
The 4-year tentative agreement was reached with Bell on September 9, 2022 and was presented to members for a vote on September 13 and 14, 2022.
Highlights of the deal include wage increases of 3.25%, 3%, 2%, and 2.5% for each year, as well as commitments to transition casual jobs (pool) into part time jobs and to hire new employees in the region, a sticking point in the negotiations.
Like the Bell Clerical group that also negotiated in 2022, Bell Aliant workers received a letter confirming that the company's work-from home policy would be in place for the duration of the contract.
"I want to thank the members for remaining engaged in these negotiations and in the fight for a better contract," said Len Poirier, Unifor National Secretary Treasurer. "Your Bargaining Committee took some unprecedented steps, and embraced the national solidarity of Unifor's telecommunications family to reach this deal, and I congratulate them for this work."
At Bell Aliant, Local 401, Local 410, Local 506 and Local 2289, represent 1,700 workers in New Brunswick, Nova Scotia, Newfoundland and Labrador, and Prince Edward Island.
The group's previous collective agreement expired near the end of the year in 2021.
Unifor is Canada's largest union in the private sector, representing 315,000 workers in every major area of the economy. The union advocates for all working people and their rights, fights for equality and social justice in Canada and abroad, and strives to create progressive change for a better future.