Main Image
Image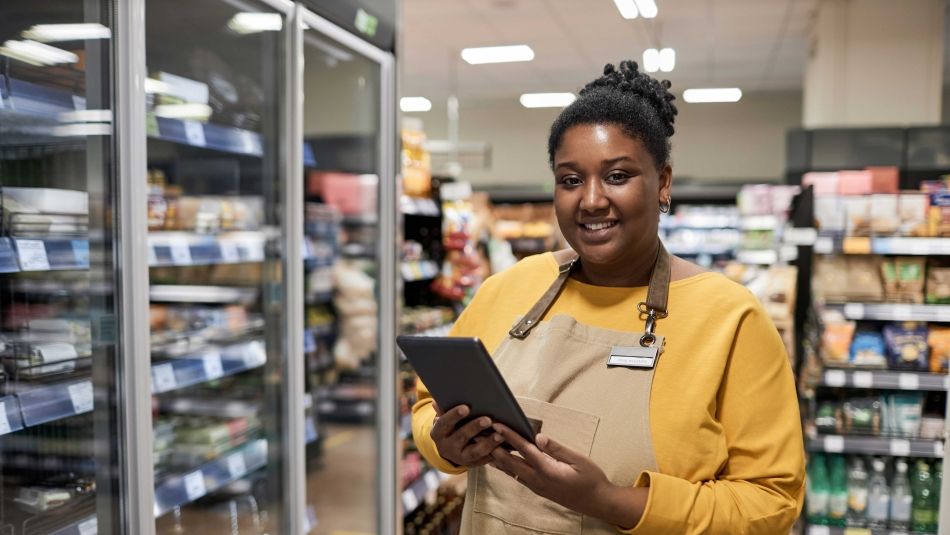 Share
In a monumental display of solidarity, frontline grocery workers at Metro have embarked on contract negotiations this week, fortified by a historic strike vote and widespread public support.

Public support amplifies for grocery workers

Amidst record profits and hard-hitting food inflation, Metro is now faced with a resounding strike mandate from its workers who also have public on their side. Workers' concerns about low pay, access to benefits, and stable work hours are at the forefront of public consciousness. This is a situation that Unifor National President, Lana Payne, says puts workers in a good place to make important gains during this round of negotiations.

"Workers sent a strong signal and a very serious message to all supermarket barons that they deserve a piece of their record profits, and they deserve to have better pay, better working conditions and more full-time jobs," says Payne.
Frontline heroes face off against corporate profiteering, demand their fair share

It's no secret that grocery CEOs are profitable. In 2022, Metro's net earnings (or net profit, the money it earned after taxes and other expenses) was $922 million – the highest profits the company has ever recorded in its history.
In fact, in every year since 2018, Metro has reported a new net profit record. From 2020 through to 2022, Metro has earned approximately $2.5 billion in net profits.

But, this wealth has not been shared with frontline workers, despite being build on their labour. 
Most Metro workers are part-time, receive low wages, and have little access to good benefits. In grocery stores, workers are constantly being asked to do more with less as each week, hours are cut, staff recruitment and retention dwindles, and workers dive deeper into exhaustion. And customers know this too—it's harder to find someone to help when you need it, there are fewer staff, and staffed lanes are being replaced with self-checkouts. But through these hardships, Metro workers' resolute determination and unwavering unity have set the stage for a defining moment in their fight for better working conditions.

They know their worth, the public knows their worth, and their national union has their back to fight for their fair share.
A historic, unionized front
The Metro grocery workers have shown an unprecedented level of unity, with the entirety of unionized Unifor members there voting unanimously in favor of a strike. This remarkable display of solidarity underscores the strength of their resolve and highlights the crucial role of their union in mobilizing and galvanizing their collective power.
At the heart of the workers' concerns lies the issue of low wages. Despite their vital role as essential workers, many Metro employees struggle to make ends meet. The ever-increasing cost of living compounds their difficulties, making it increasingly challenging to provide for themselves and their families. The call for better wages reflects the urgent need for fair compensation that acknowledges their invaluable contributions and enables them to achieve financial stability and a decent standard of living.
Exhaustion and pandemic sacrifices
The resilience and commitment demonstrated by grocery workers during the COVID-19 pandemic have been truly extraordinary. However, their dedication has come at a great personal cost. The toll of working through these challenging times, the physical and mental exhaustion, cannot be underestimated or simply undone. Metro workers bravely carried the burden of ensuring the availability of essential goods while risking their own health, and some frontline grocery workers lost their lives as a result.
At the bargaining table, ready for a fair deal

As contract negotiations commence, both the workers and the company have an opportunity to address these critical issues and forge a path toward a more equitable and sustainable work environment. The outcome of these negotiations will not only shape the lives of the Metro grocery workers but also of every single Metro grocery shopper across the province and any other grocery worker heading into negotiations.