Main Image
Image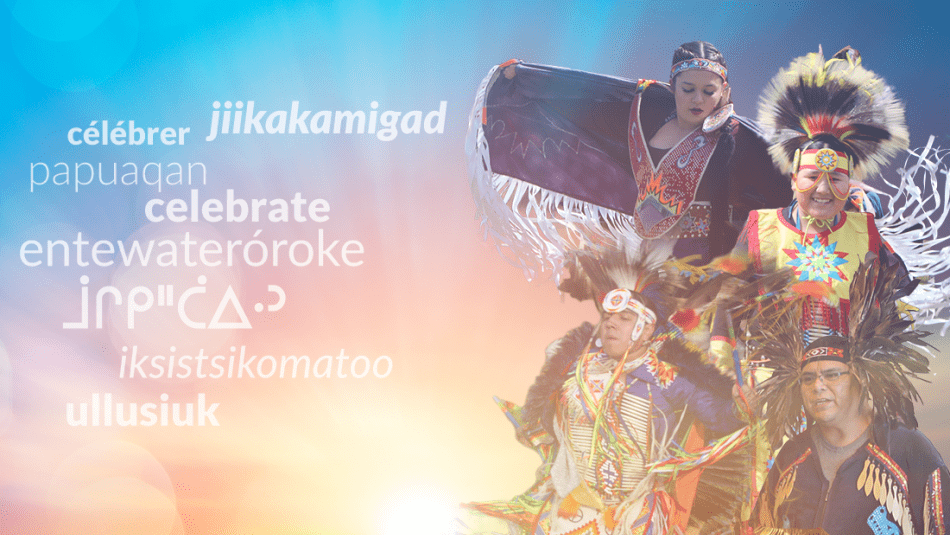 Share
National Indigenous Peoples' Day (NIPD) is an important moment to reflect on the varied cultural and artistic heritage of First Nations, Inuit and Metis peoples and to celebrate these contributions. This year Unifor has partnered with the Aboriginal Peoples' Television Network to sponsor Indigenous Day Live on June 18, a cultural and artistic show with the theme "Celebrating Our Lands." The event celebrates gender diversity and the important connection Indigenous women have to the land.
In addition to tuning into the broadcast, Unifor locals are encouraged to celebrate NIPD by promoting to members whatever events might be happening in your community. As allies, we can help support Indigenous culture by promoting, sponsoring, and participating in events featuring Indigenous artists, musicians, and dancers. If you have event space, consider inviting local Indigenous artists to share it for performances or exhibits. Use your social media channels to amplify events hosted by your local Indigenous communities. 
On June 21, you can tune in to a special webinar for Unifor members to learn more about Two-Spirited Traditions on Turtle Island
Today and every day, Unifor is committed to using its bargaining power, mobilizing power and political power to bring about transformative change. While we celebrate cultural achievements, we also continue to demand all levels of government implement policies to address the injustices of colonialism and cultural genocide in Canada.