Main Image
Image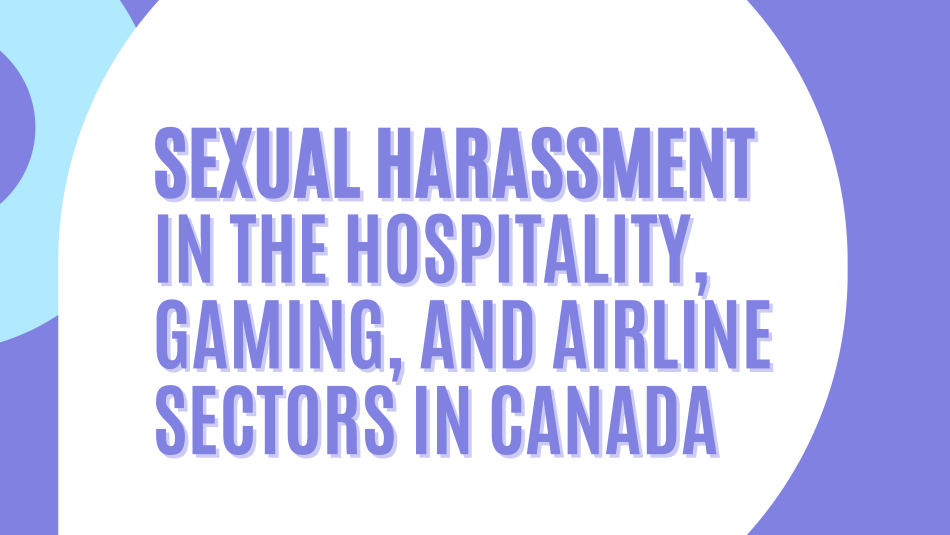 Share
Unifor, through the Women's Department, has partnered with the Centre for Research & Education on Violence Against Women & Children (CREVAWC) at Western University to examine sexual harassment in the hospitality, gaming and airline sectors.
Through an anonymous survey, the group aims to identify actions to prevent and respond to sexual harassment and violence at work and to support workers.
"Understanding the reality of sexual harassment in the workplace can help us fight against it," said Tracey Ramsey, Unifor Women's Department Director. "It is our hope that through increased understanding, we can provide better protections and supports for workers while educating the public to prevent harassment from happening in the future."
Statistics from the United States demonstrate just how common harassment is, particularly for workers who rely on tips:
The restaurant industry is the largest source of sexual harassment claims in the U.S.
92% of surveyed airline customer service agents in the U.S. were verbally harassed by passengers.
58% of U.S. hotel workers experienced guests exposing themselves, making unwanted sexual jokes, or pressuring for sexual favours.
"No one should be experiencing sexual harassment, at home or at work, period," said Ramsey. "We encourage Unifor members to participate in this anonymous and confidential survey so we can create better protections for every worker and work to end harassment and violence on the job."
Sexual harassment occurs across all occupations and industries. It can have negative short- and long-term impacts on workers who directly experience harassment and who observe someone else in the organization experience harassment.
We want to hear from everyone: workers, health and safety representatives, union representatives, and leaders.
We invite you to complete this survey that asks a series of questions about sexual harassment and violence in the workplace. Your participation is voluntary, confidential and anonymous.
If you are 18 years of age or older and have been employed in the past 2 years, you are eligible to participate. The survey will take approximately 10-15 minutes to complete.