Image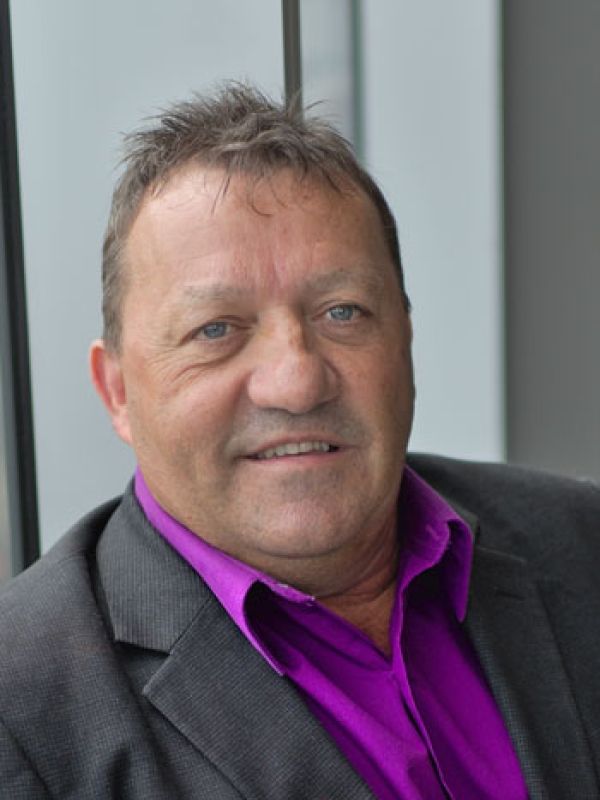 Yves Guérette
Forestry Sector
After earning a diploma as an industrial maintenance technician in 1983, Yves Guerette was hired by Premier Tech in Quebec, where he has worked for 25 years.
Yves's involvement with the union began in 1989, when he was elected unit chair for his plant. He held this office for the next 18 years.
In addition, Yves held various other positions with the Fraternité Nationale des Forestiers et Travailleurs d'Usines [National Brotherhood of Forestry and Plant Workers], Local 299.
In 1991, Yves served as an auditor for one term. In 1994, he was appointed vice-president of his local's Executive Board for one term. In 1998, he became secretary-treasurer, a position that he held until the merger with the CEP in October 2004.
At the time of the merger, Guerette was appointed 1st vice-president of the local. He held this office until April 2007, at which time he became president of the local, a position he continues to hold today.
In September 2014, Yves was appointed a member of the Executive of the Forestry Council. He became vice-chair of the Forestry Council in January 2015 and, following the chairperson's resignation, was named chair in May 2015. This appointment earned Yves a seat on the National Executive Board, representing members of the Forestry Council.
In terms of union training, Yves has completed all the union education courses, in addition to taking the Rules of Evidence and Procedure course in 1994.
Yves currently holds various positions in addition to the office of chairperson. He is a member of the Pension Committee of the MFPP-QFL, on which he represents active members. He also represents Unifor on the furniture sector council and has been the local representative for the Solidarity Fund - QFL since 1992.